Complete Swirl Painted Guitars for sale
I figured I would put some of the guitars I have done on the site. Some of these are my favorites in my collection, but if you want one, let's talk. I sometimes swap necks and pickups around. I can do that if it makes sense.
These are some more examples. Click on images to show larger image.
This is a new Blue and Silver project. I has an Edge Zero.
This orange "Jupiter" has it all - LEDs in the neck, a vine that matches the colors of the swirl, and a really cool looking swirl. The pickups are Dimarzio pickups. The neck is a Dimarzio Evolution
DP158
. The Bridge is a Dimarzio EVO2
DP215
. The middle a DiMarzio ISCV3. It has an original
Ibanez Edge
trem in black.
This purple multi color (PMC) one is a body I bought from Pearle. The trem is an original Ibanez Edge in Cosmo. The neck is a MIJ AANJ RG. The pickups are DiMarzio pickups.
This "black Sun" has a nice look with some deep red streaks. it has the H-x-S configuration.
This is a classic GMC. I updated this project in 2018.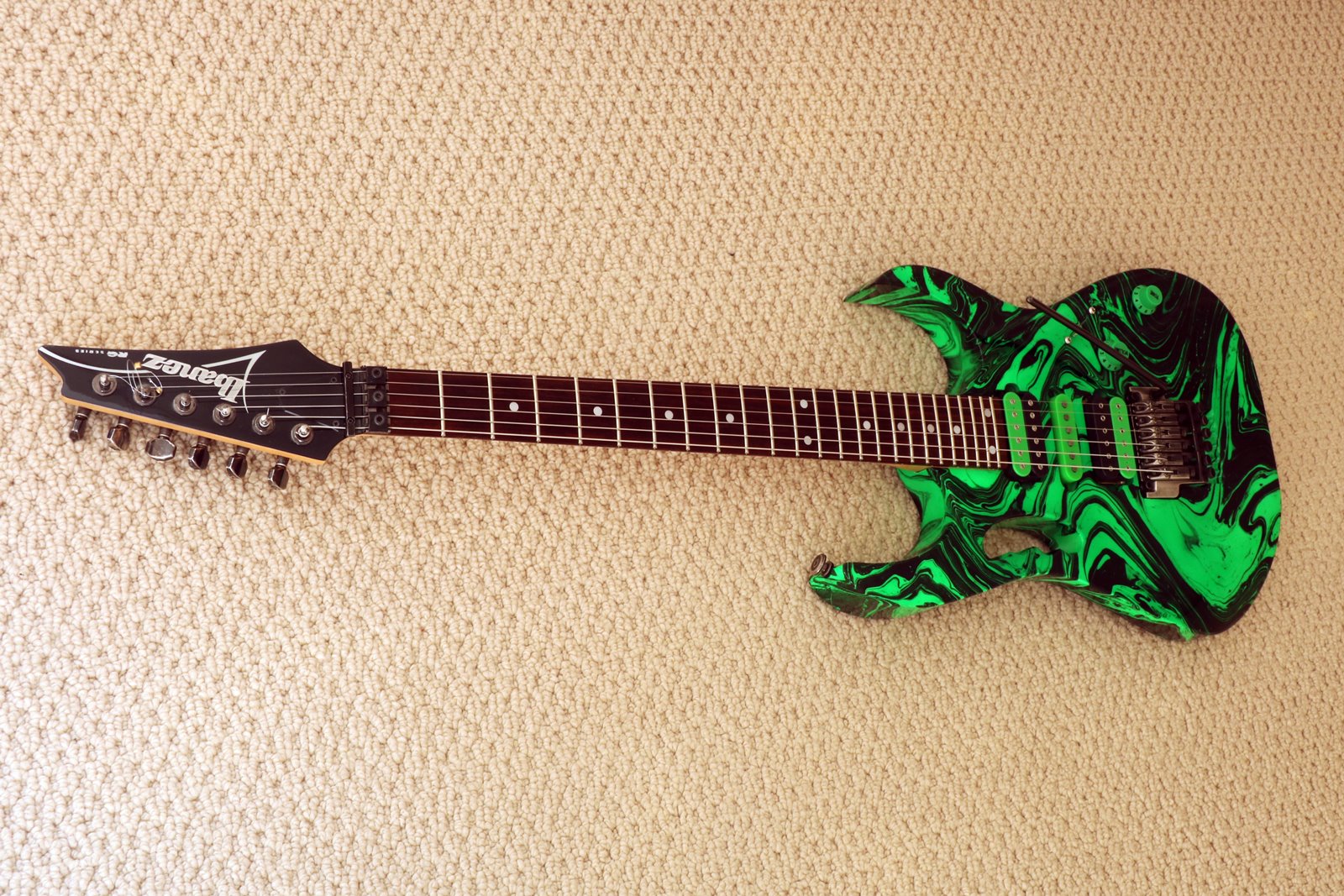 This is a BW, with a matching swirl painted headstock.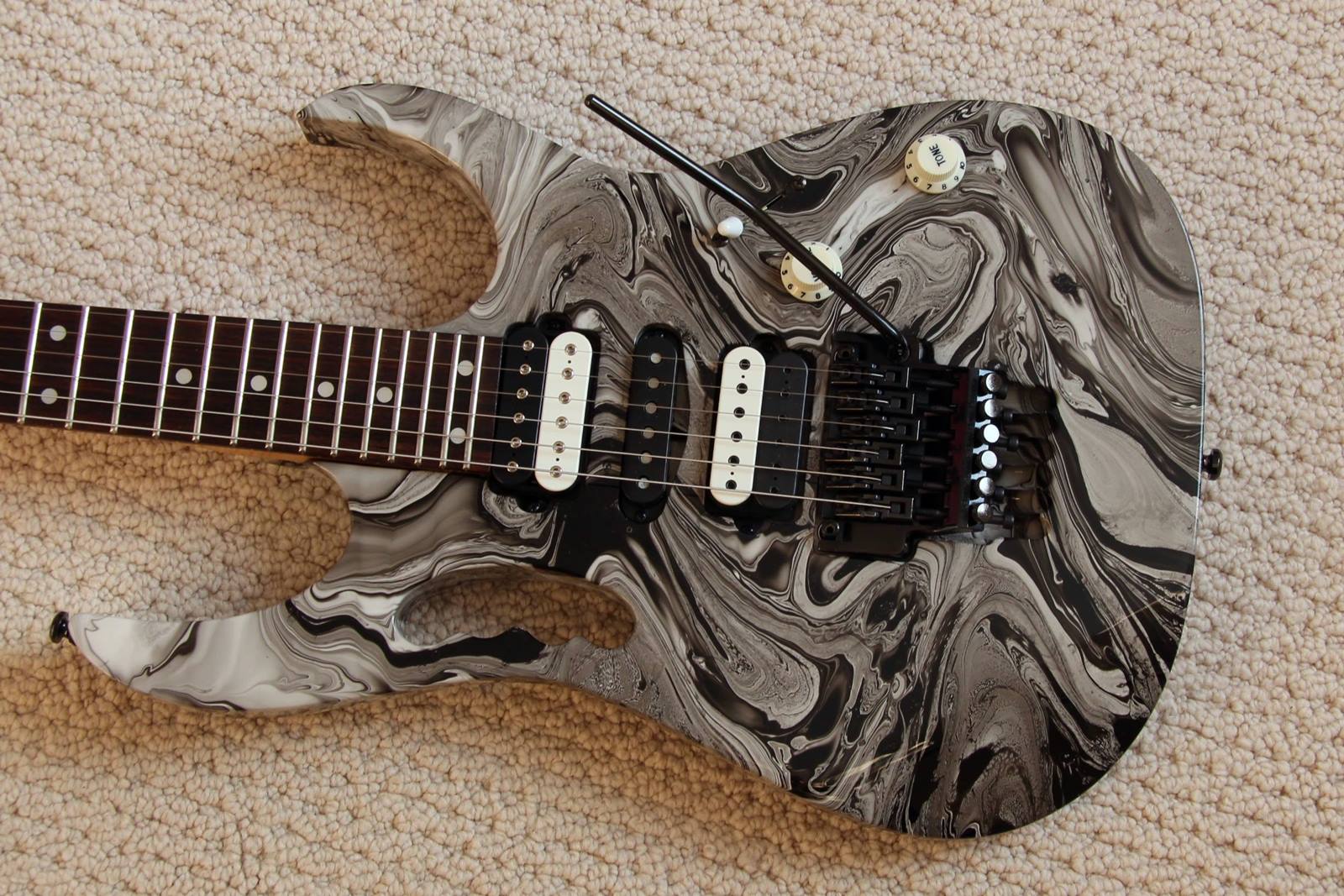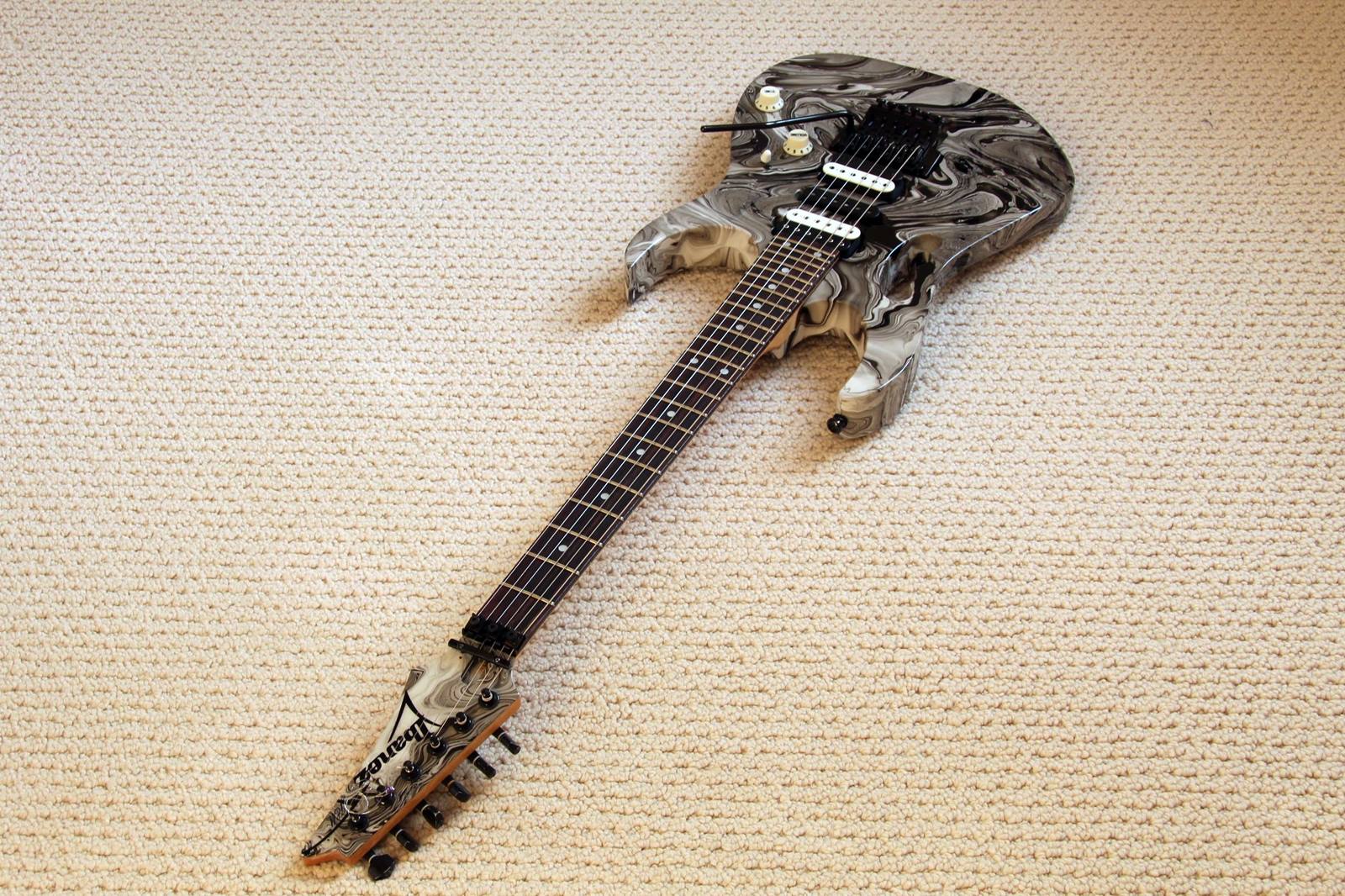 There are some pictures of projects various customers finished
here
.