Processing a batch of wood
To make
Ibanez JEM
style guitar replacement bodies, we need a lot of raw wood. I had a request to get a new batch of Mahogany. To get decent prices, we need to order a lot of wood at one time. The shipping is expensive, so this spreads it out over a bunch of guitar bodies.
Here is the initial load. I really needed that bottom piece of Mahogany. It is 17 inches wide and 14 feet long. A HUGE piece. There is some basswood in there too. Then a big chunk of purple heart. Some of the basswood is big enough for a single piece construction. That is rare for basswood. I'll add that as an option in the
pricing
section.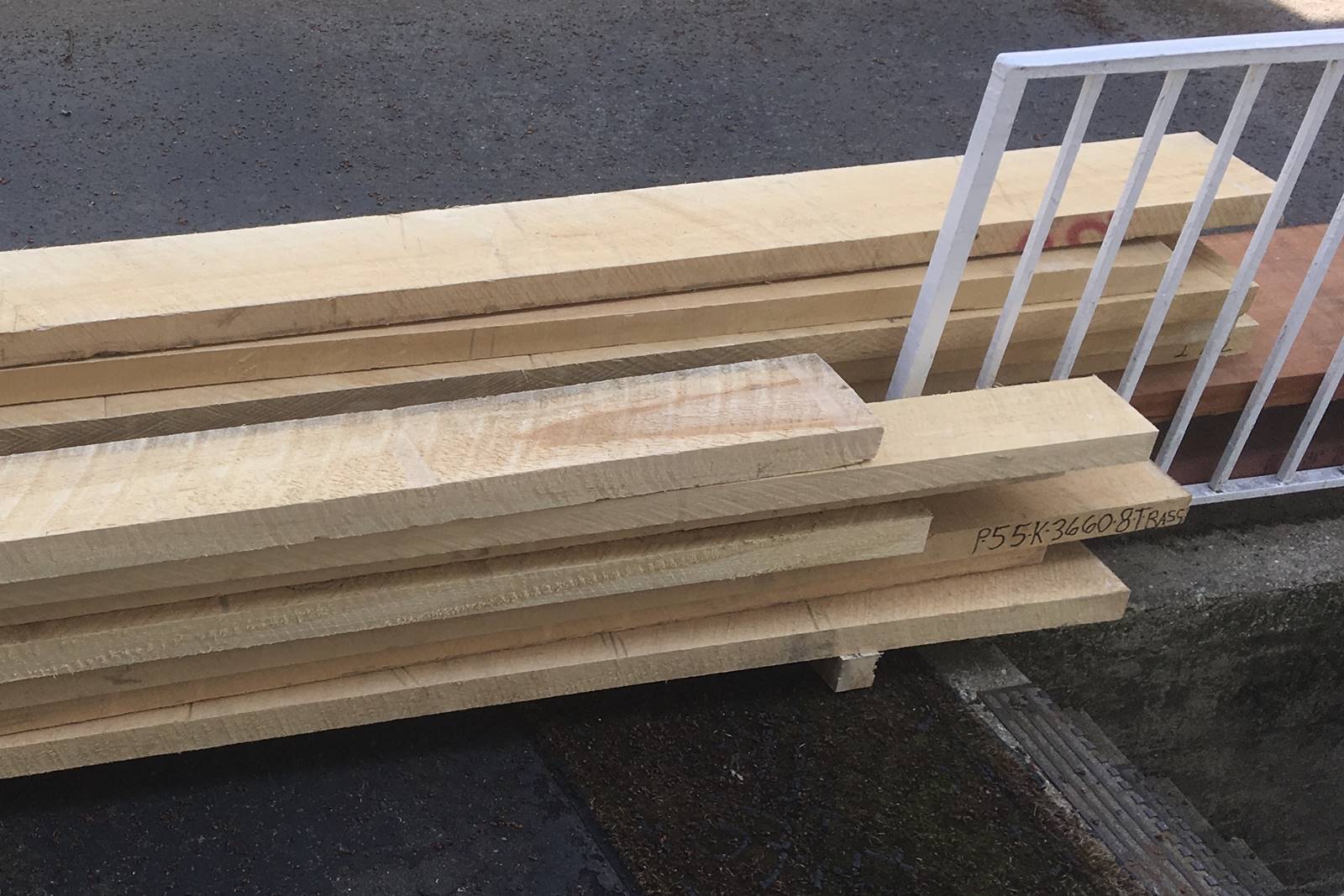 Next, I chop up the pieces. Sometimes I make them small enough to get inside, then do some smaller cuts later. Here are a few pieces of basswood clamped up into my trademark 3-piece construction. More work than a 2-piece, but it is WAY better to avoid a seam down the middle.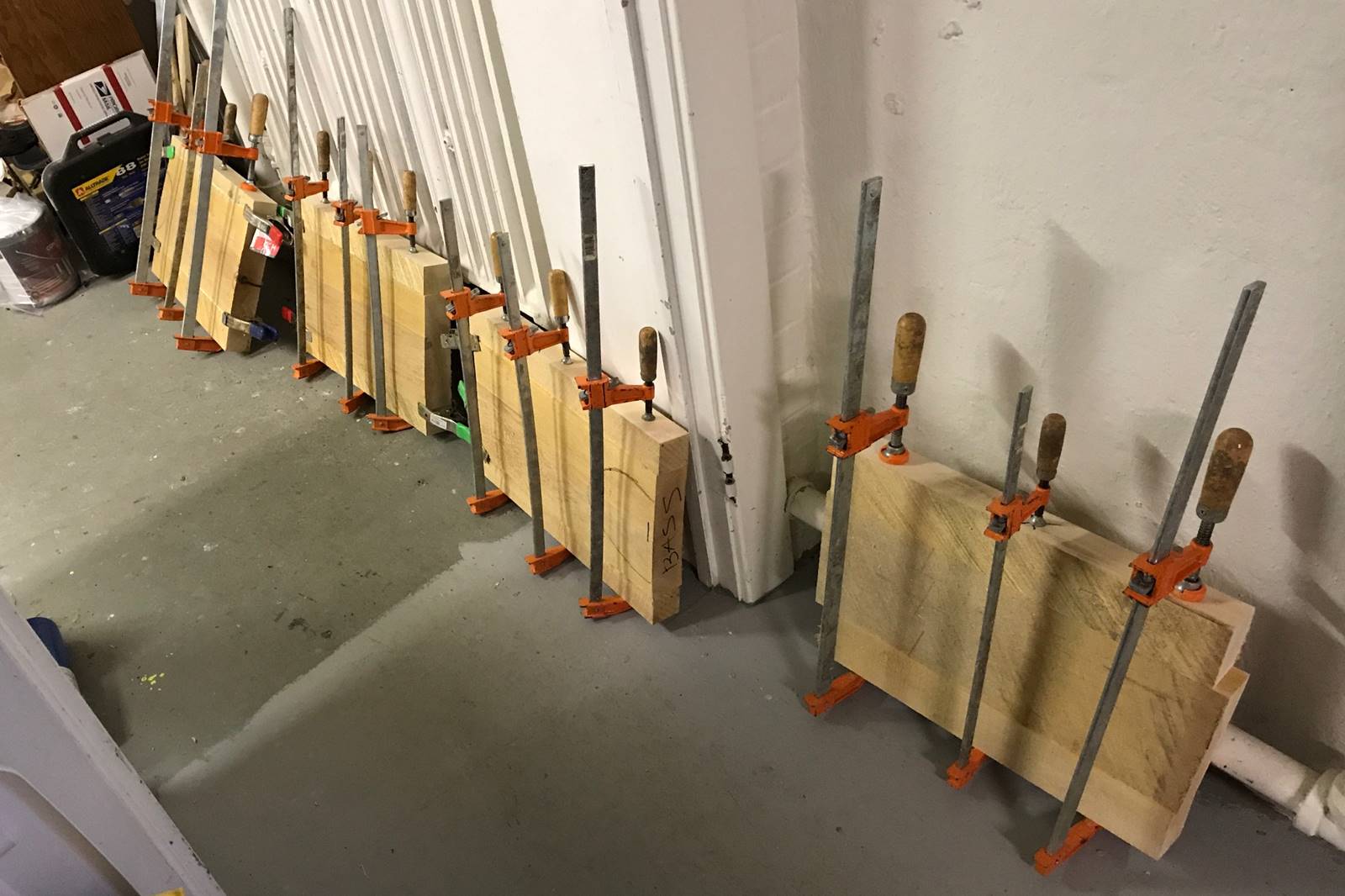 Then a bunch of them go into the "stack". This is actually a pretty efficient use of some corner space.
Here is the Mahogany getting cut. Sweet sucess!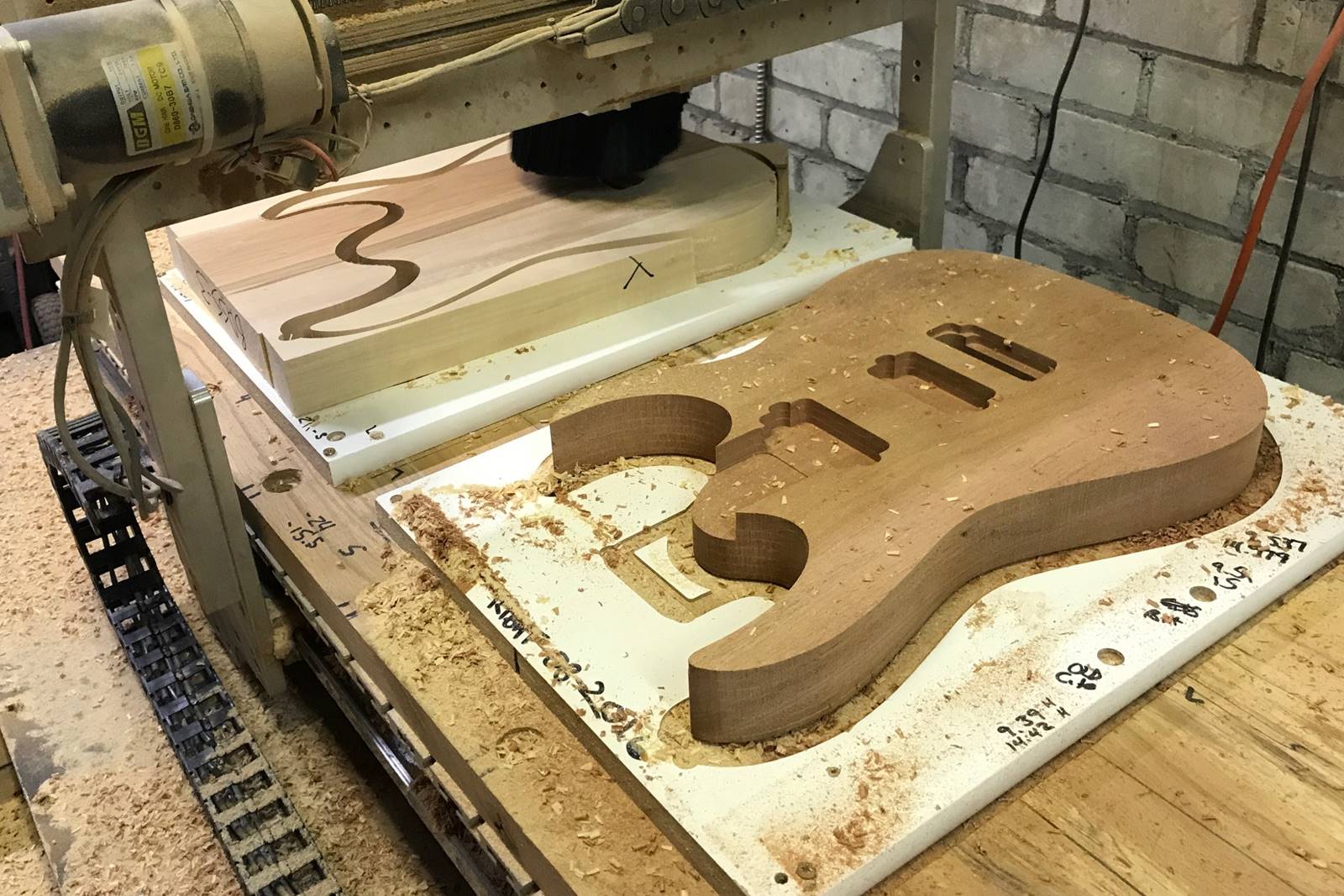 Here is the final product.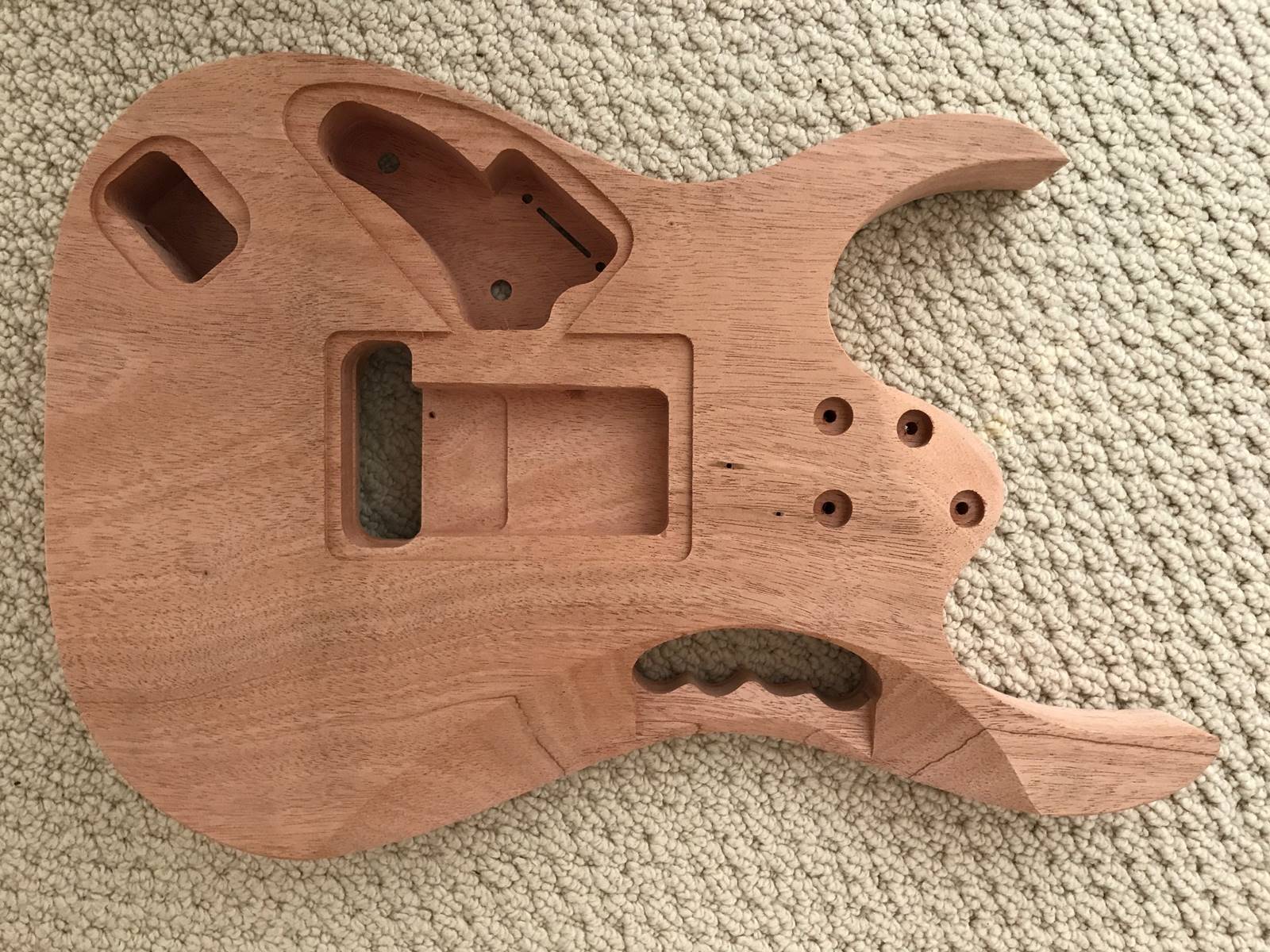 This one shipped to
French Guiana
. Nice to see shredders there!
If you are here through a link on eBay, please read
this
.