Some Pics of Tops
I make a lot of
Ibanez JEM
style guitar replacement bodies. I've bene doing a fair number of tops lately. I figured I'd start adding photos.
I stock wood for bodies, but not the tops itself. For a top project, the customer shops for the top, then ships it to me. if you buy on eBay, you can ship it directly. I wrote a spec on the sizes
here
.
This one is from 2022. Limba back. Sustainer route.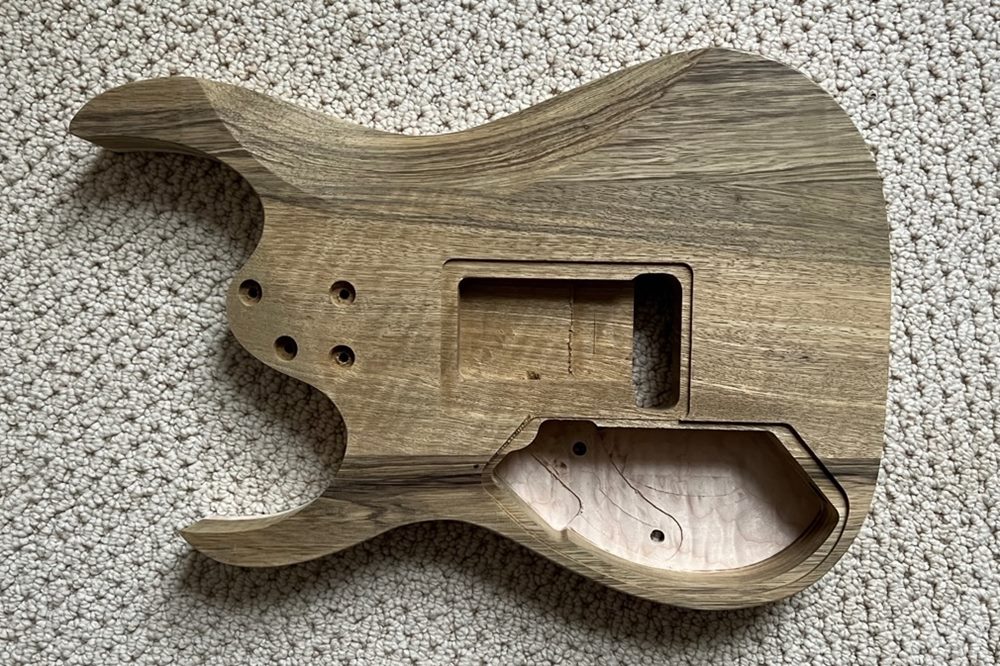 This one is a lefty with a fixed bridge. I worked out routing for a hipshot (with a string through construction) if you need that. The back wood is Black Limba. This is from June 2018.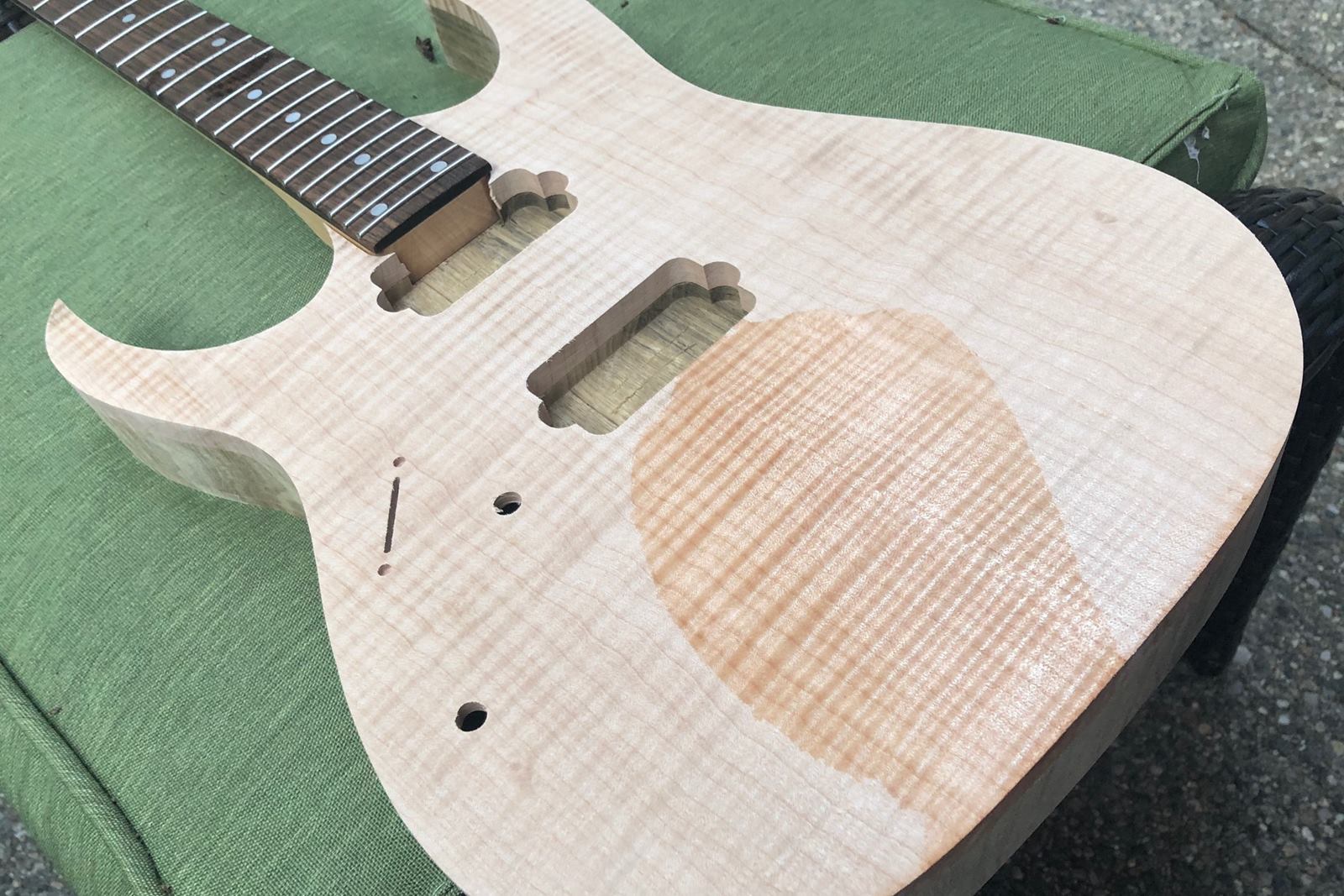 This one is from December 2017. SQ heel body and trem route over Mahogany.
This one is from Summer 2017. A 7 string.