Ibanez inspired guitars
We strive to produce custom Ibanez inspired guitar bodies that suit every unique player's wants and needs. We can help you design and create your project which you will be proud to call My-Guitar. We take pride in the craftsmanship of being made in the USA.
Contact us at
swirlmaster@mai-guitar.com
To begin your creation.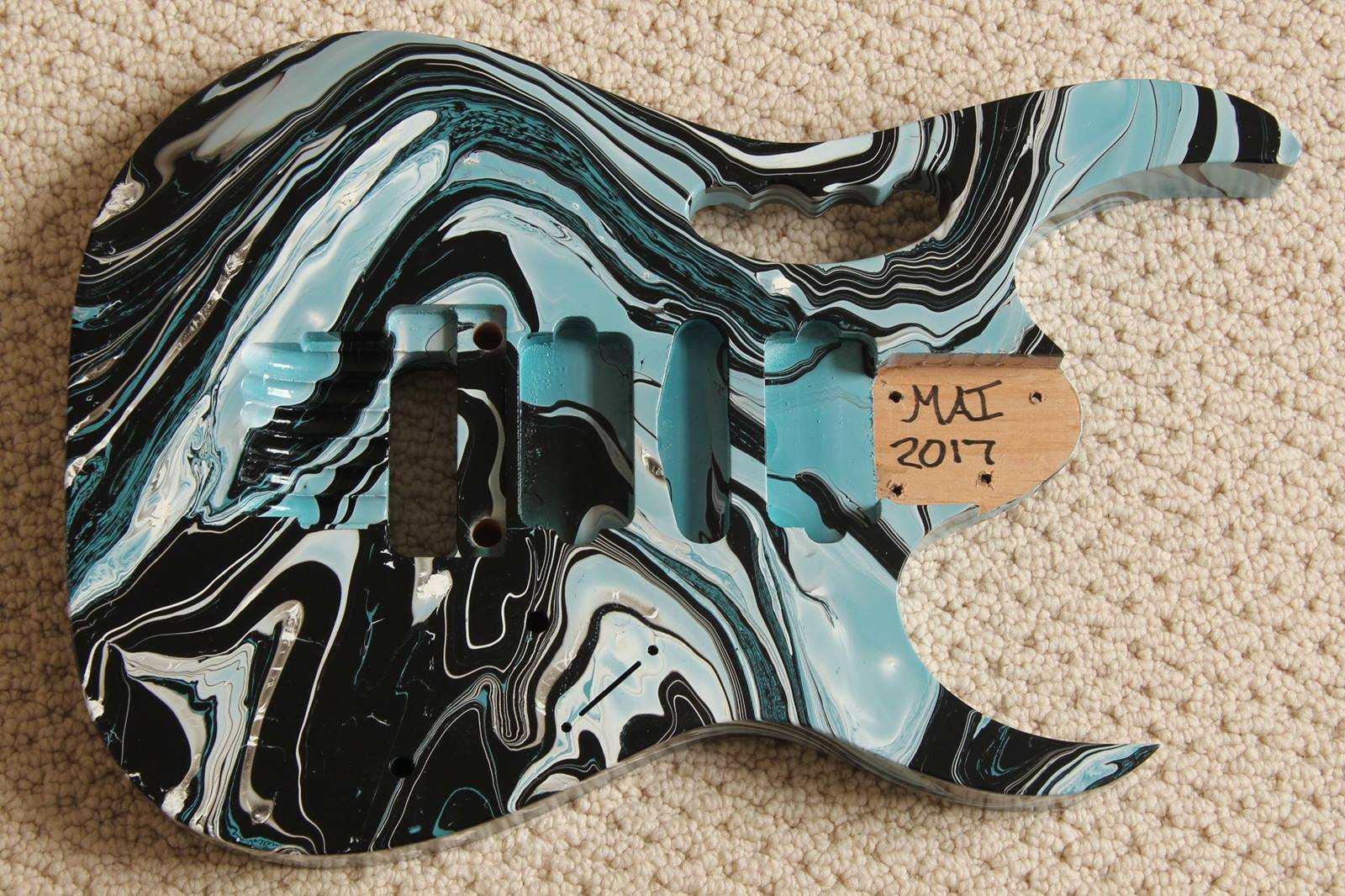 There are many ways to get to a cool looking custom guitar. One that works well is to use one of our bodies, either swirl painted or natual finish, then use a factory neck, an Edge trem, and DiMarzio pickups. We have a Dimario account, so we can get you a pretty decent deal on pickups. The neat thing is to use wild colors that compliment the colors of the body. With a custom order, adding color is only a small upcharge.
We have tried "aftermarket" necks with varying degrees of results. Some have cool colors, but none of those seem to match how a factory Ibanez neck plays. One way to add some style it to to a swirl painted headstock on a factory neck. Then we can use a cool color for the logo.
If you are buying a neck or trem (like an Ibanez Edge) for a project, feel free to ask for our address and have it shipped here. This works well for international orders to save shipping. Basically I can add your parts to the body shipped.
We specialize in Ibanez RG and Ibanez JEM style replacement bodies. We do a lot of Ibanez swirl style bodies. We can quote extra work if you like. We try to let you know if the scope is more than we can handle.
For trems, the MIJ edge trems are the best - so an Ibanez edge, edge pro and edge lo pro. The Ibanez edge posts are bigger than a Schaller Floyd. This gives a more solid feel. The Ibanez posts are more expensive, but better. We can do a routing for the smaller posts if I do a body from scratch. We can do a mod so the budget Edge 3 fits. The mod is after the fact, so not as clean as a CNC cut. This works, but it is not the same quality trem as a MIJ edge.