Odd Routes
This is the large Sustainer Route (There is a smaller one we can do that takes out less wood):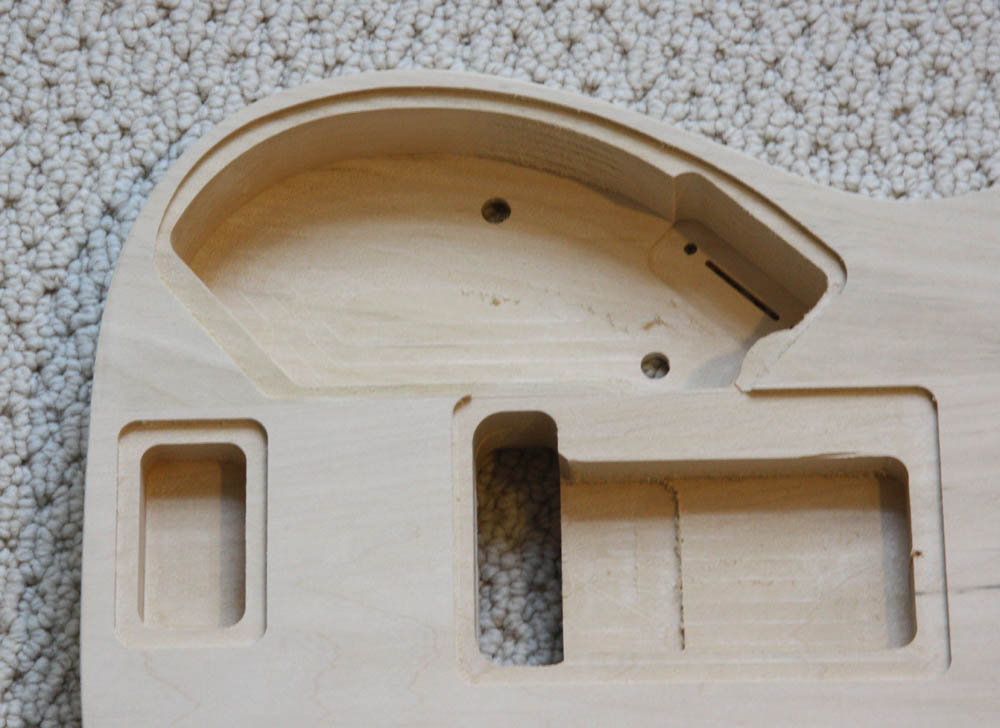 This is a 540p with a SQ heel neck pocket:
Square Heel neck and square (RG Style) trem route: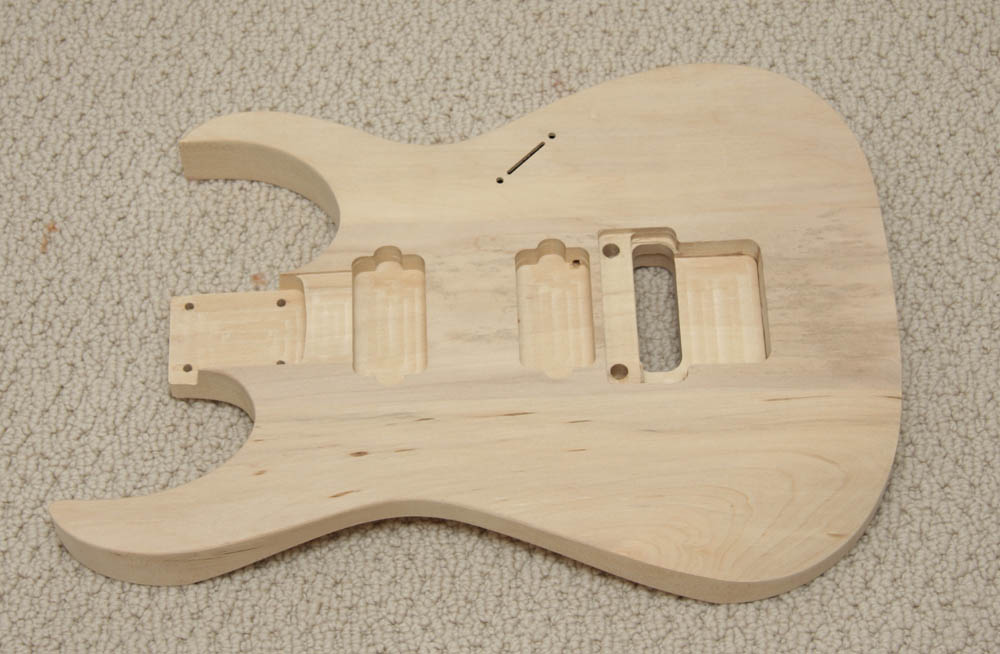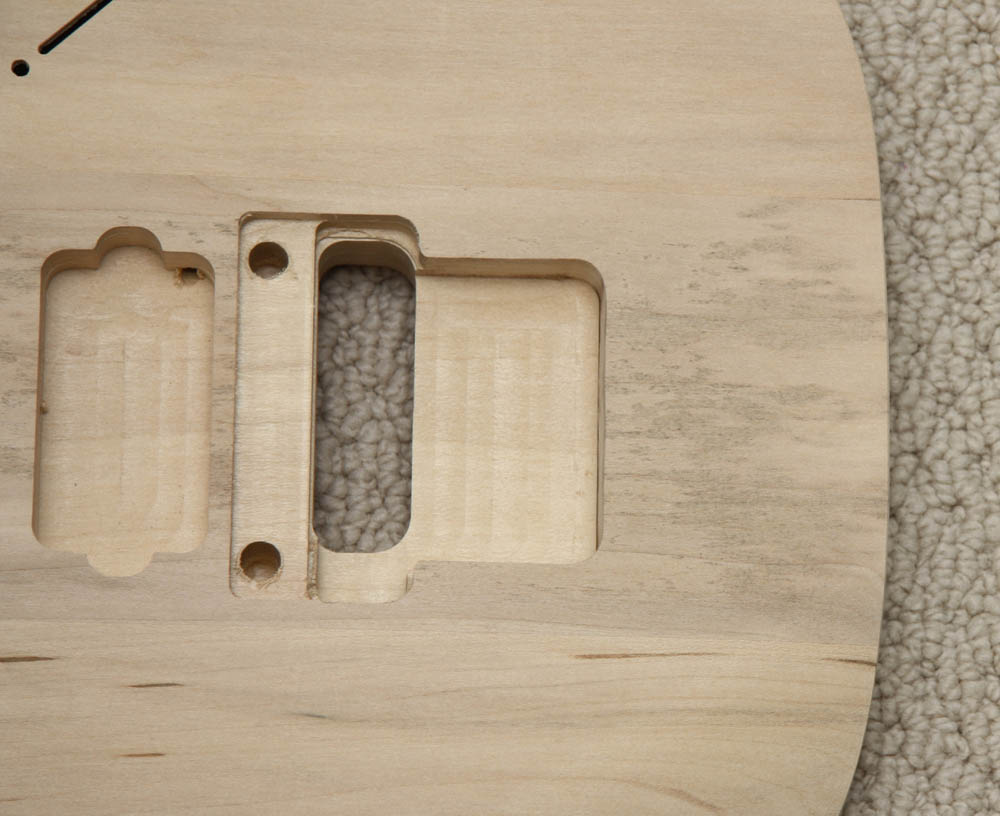 Back of Square Heel body: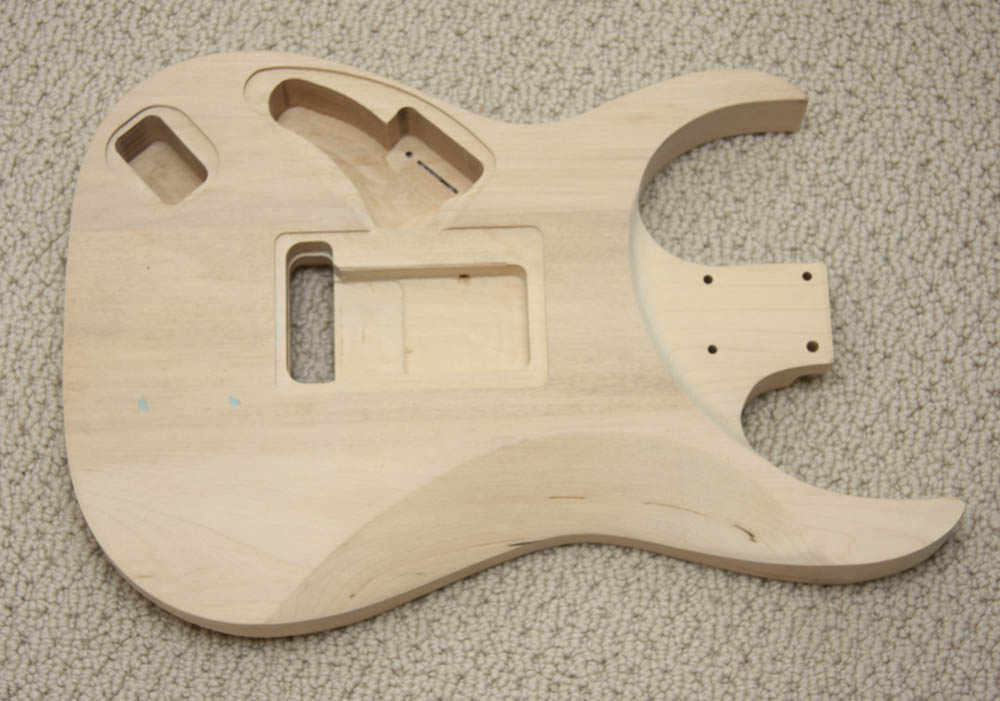 We can do most pickup combinations. This one is SSS, with oval routes.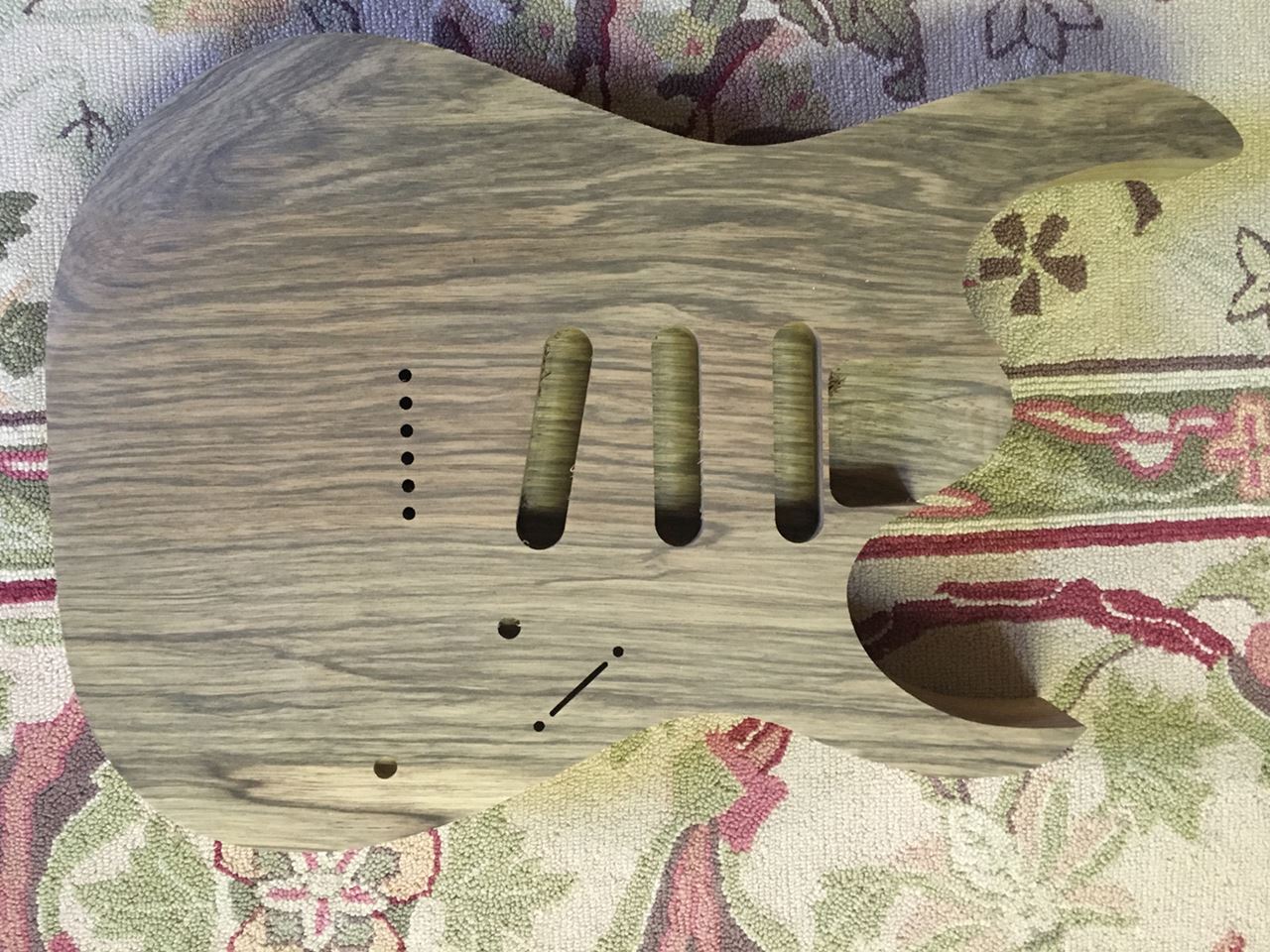 The Bridge fits a string-through
hipshot
fixed bridge. It fits a Gotoh fixed bridge too.