Partial Projects for Sale
These are some projects that I started, but got pushed back. I can pick one up and finish it if you are interested. I can sell them as shown too. I can send more photos on request. Click each picture for a larger image.
This one is a Swamp Ash guitar body, stained black with an open grain finish. I had a black neck - strat style. It is a SRV model. I used a fixed bridge. The bridge is too high, so I need to route into the body to lower it. It looks pretty nice with the silver hardware.
________________________
This one is a Black and White Swirl. Normal Ibanez JEM style specs. The neck has a cool pyramid pattern to match the swirl. The neck is pretty nice for an aftermarket neck. I plan to paint the headstock with a swirl.
I've been making progress on this one. Here are some
details
.
________________________
This is the start of the Ibanez JEM Flame top project. The neck is from an Ibanez Bad Horsie or the black JEM from 2007.
Ibanez 77BRMR
. It reminds me of an Ibanez
RG30JCLTD
J Custom.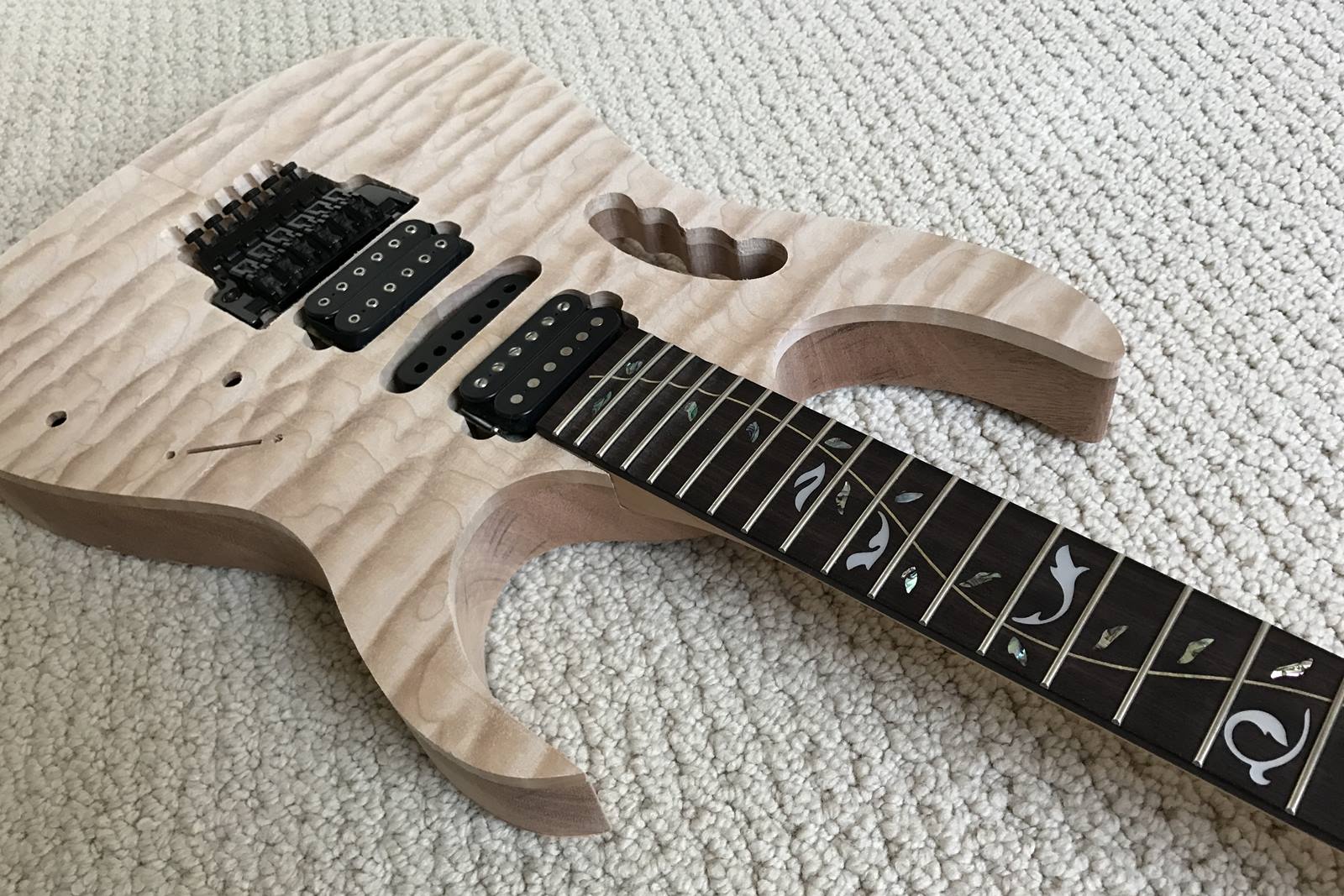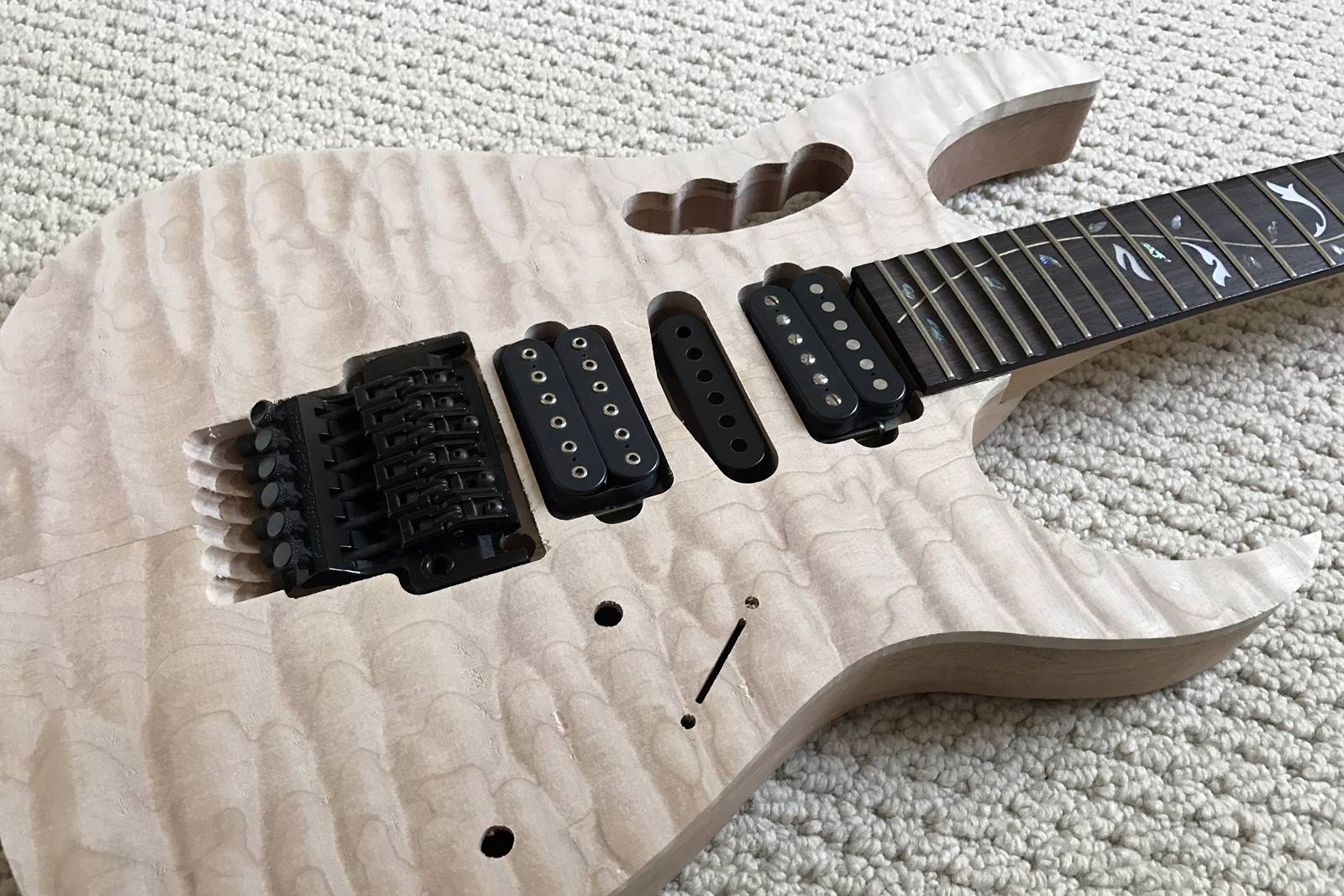 There are some pictures of projects various customers finished
here
.