Factory Guitars for sale
I need to sell some of these. I'm not sure which ones, so I'll put up everything. This is a work in progress. I'm starting with the clear JEM. This is the 20th anniversary special! Ibanez JEM20TH.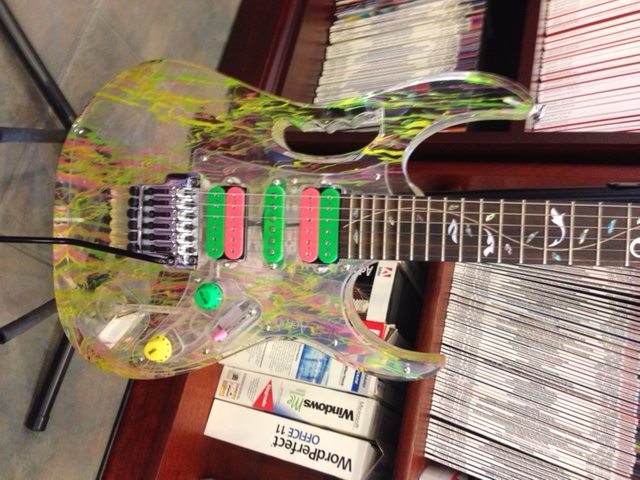 Lots of info
here
.
I do have some acrylic I can use to make a body. I don't have the colors inside, so it is totally clear.