Sample Pickup and Logo Colors for Ibanez Projects
I make a lot of
Ibanez JEM
style guitar replacement bodies. While I'm working on the headstocks and the paint, I'm prepping the bodies. I discuss that in detail
here
.
I have a vinyl cutter and a fair number of choices for colors. I can do one color for the Ibanez headstock logo, then another color for the JEM logo. I only do a new logo if the neck starts out as an Ibanez neck. So not on an aftermarket neck. But I can put other stuff there if you get creative.
This first set is a yellow Ibanez headstock logo and a light green JEM logo.
This set uses a darker green. It matches the green vine almost spot on.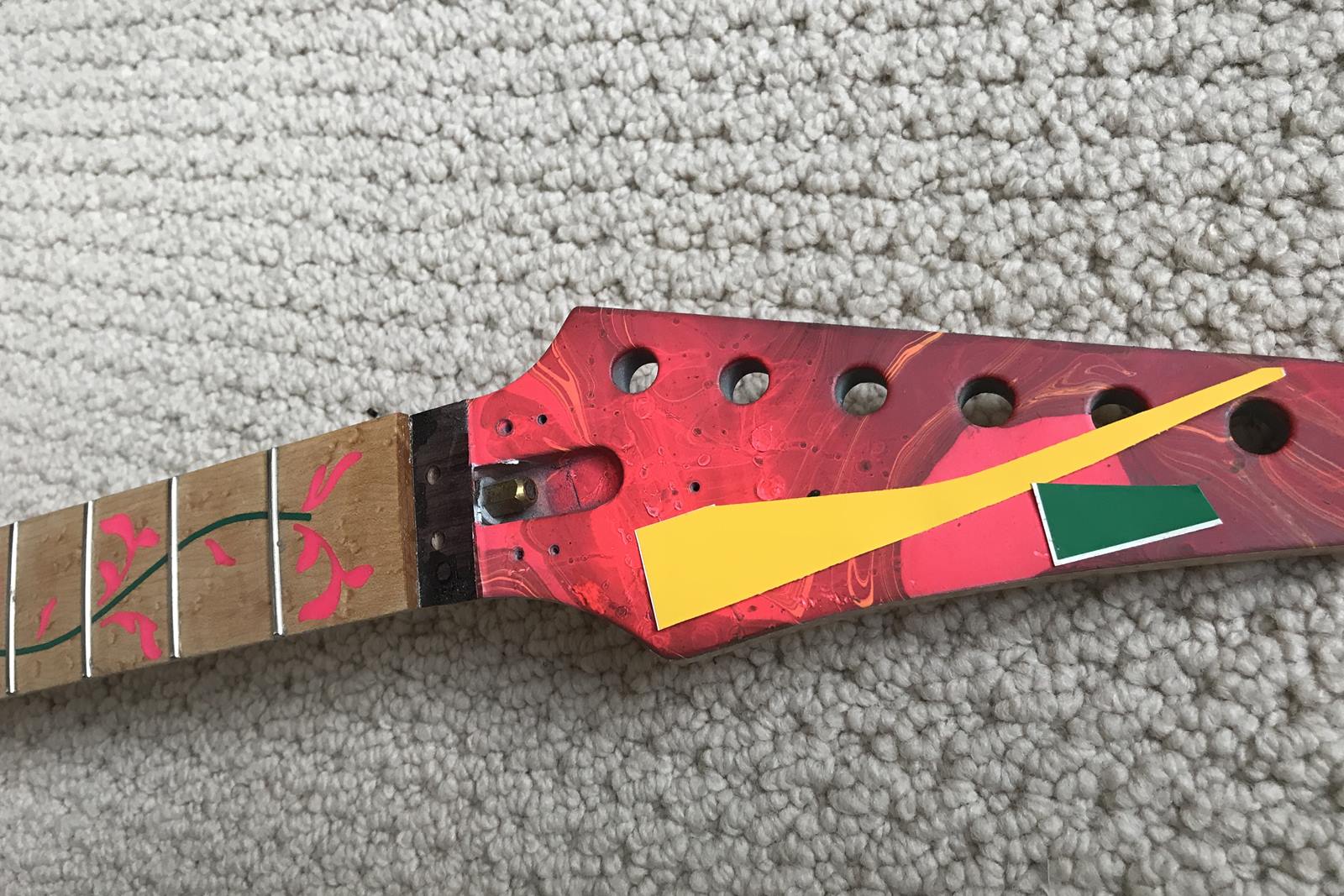 This set shows the dark green with a few other options.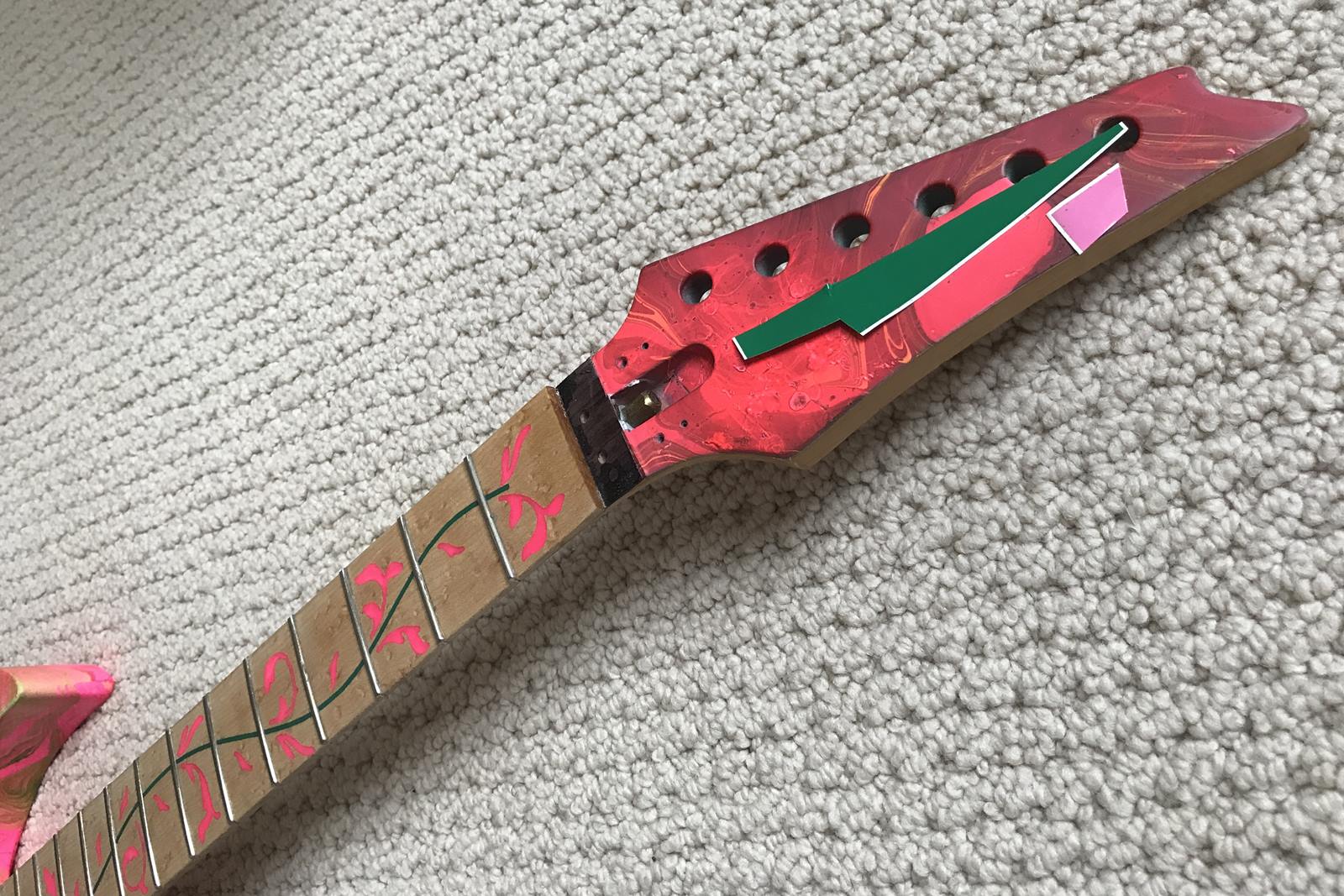 This shows a few other color options. Remember that we do have a DiMarzio account, so we can get a good deal on pickups for you.
This set shows a few more pickup combinations. I like the dark green logo and green pickups. I didn't have solid green in stock, but you get the idea.
The final choice was a yellow Ibanez logo and pink JEM logo. This is after one coat of clear. I usually do a few so the logo is completely embedded in clear. Then I sand smooth and buff.
I'll add more pictures as I go.