Available Guitar Bodies
These are pictures of Bodies that are ready to ship. I have
another page
with projects that I started to finish. Check out the page with projects
ready for sale
.
This one has a matching cool vine neck that is partially done.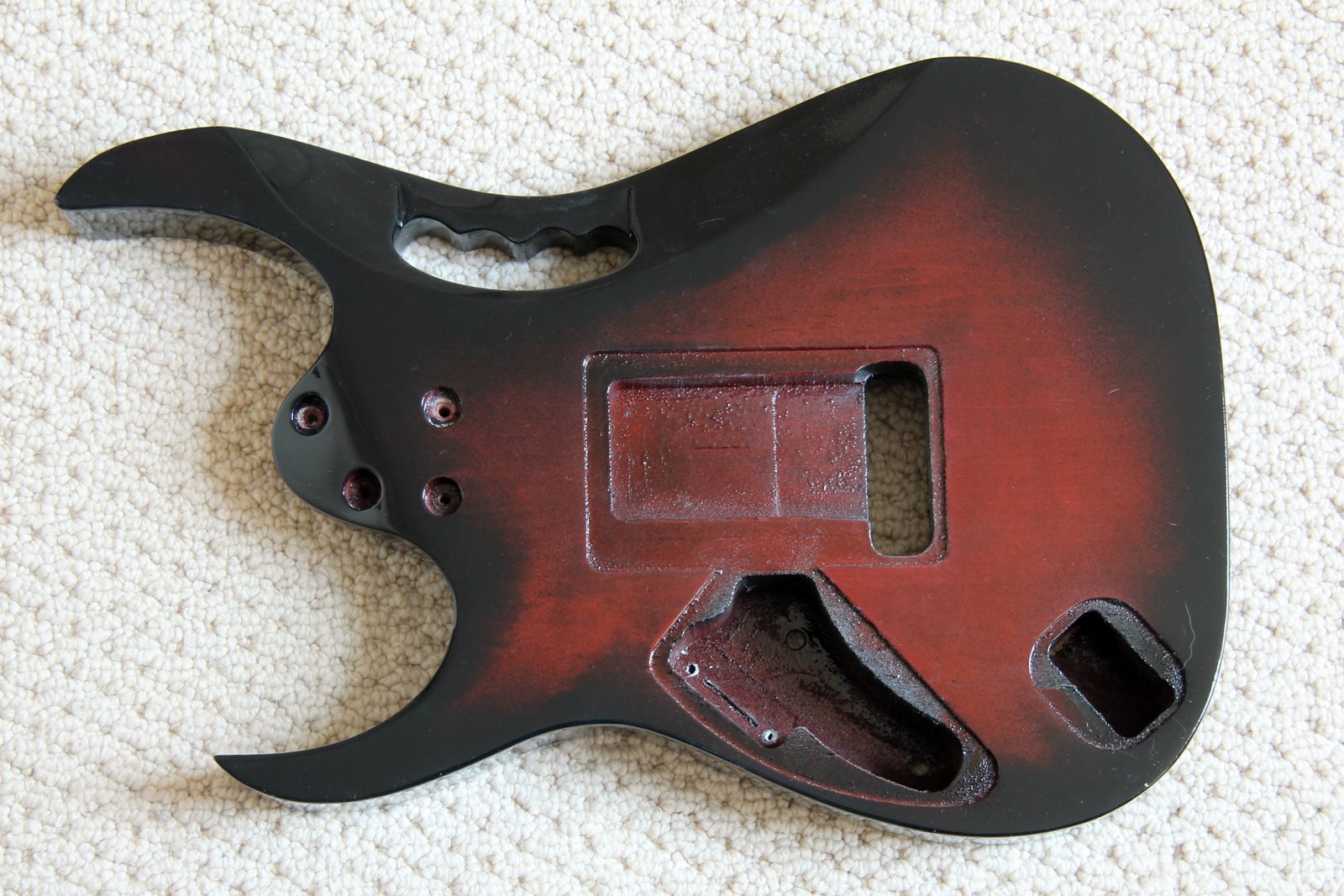 This one has a burl veneer glued on. The edges are not perfect.
This one is an Edge Z trem route. I started the clear. I have a trem I'd like to sell with it. I'm going to leave this one here for a bit. I finished it off and added a page of highlights
here
. This one looks like the
Passion & Warfare 25th Anniversary Silver/Blue
.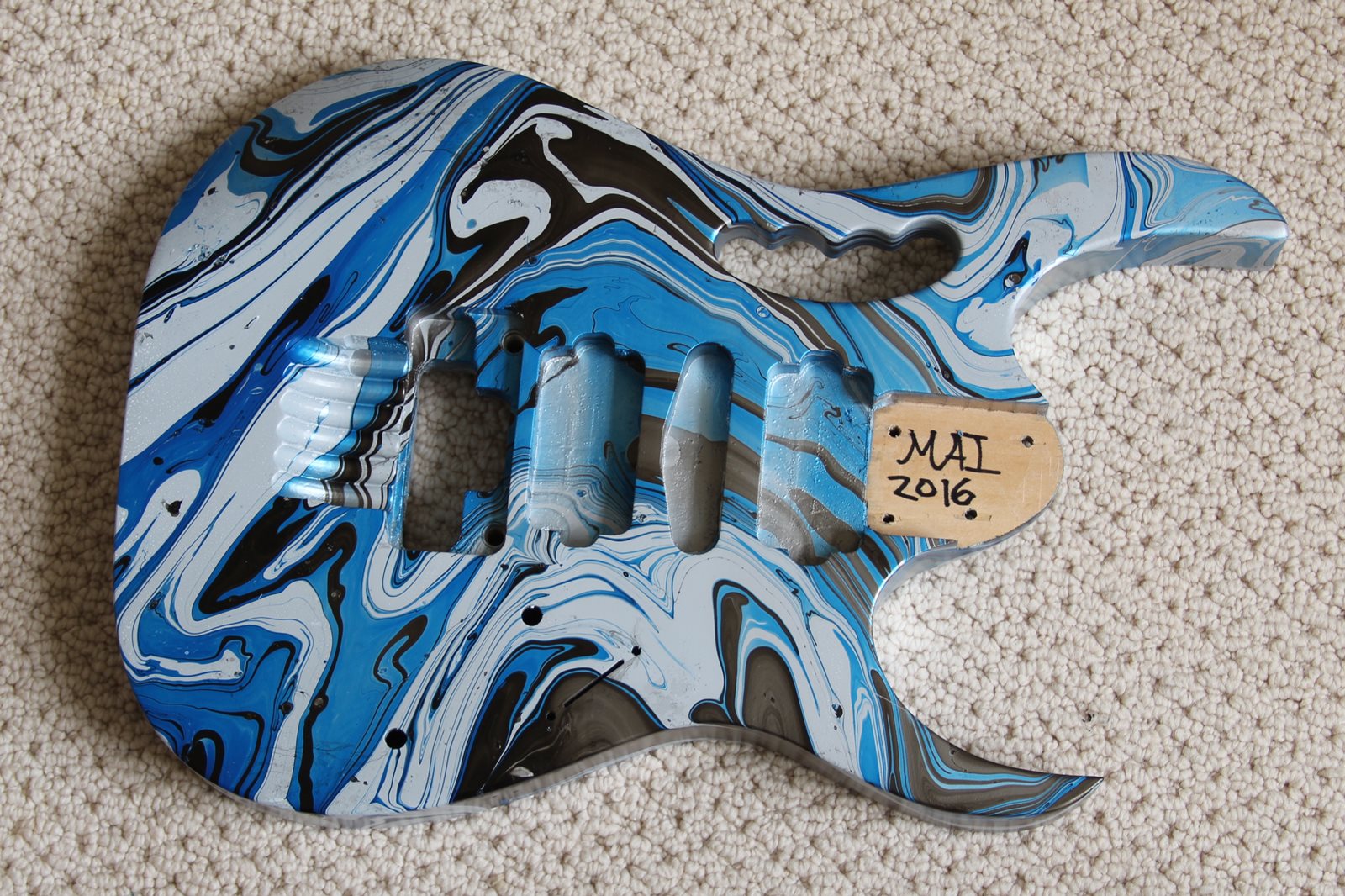 This one is another another problem child. On the re-make of the last one, this one knocked off the ficture. So it's not centered down the middle. I think a cool center piece will make this one look great.