Available Guitar Bodies
These are pictures of Bodies that are ready to ship. I have
another page
with projects that I started to finish. Check out the page with projects
ready for sale
.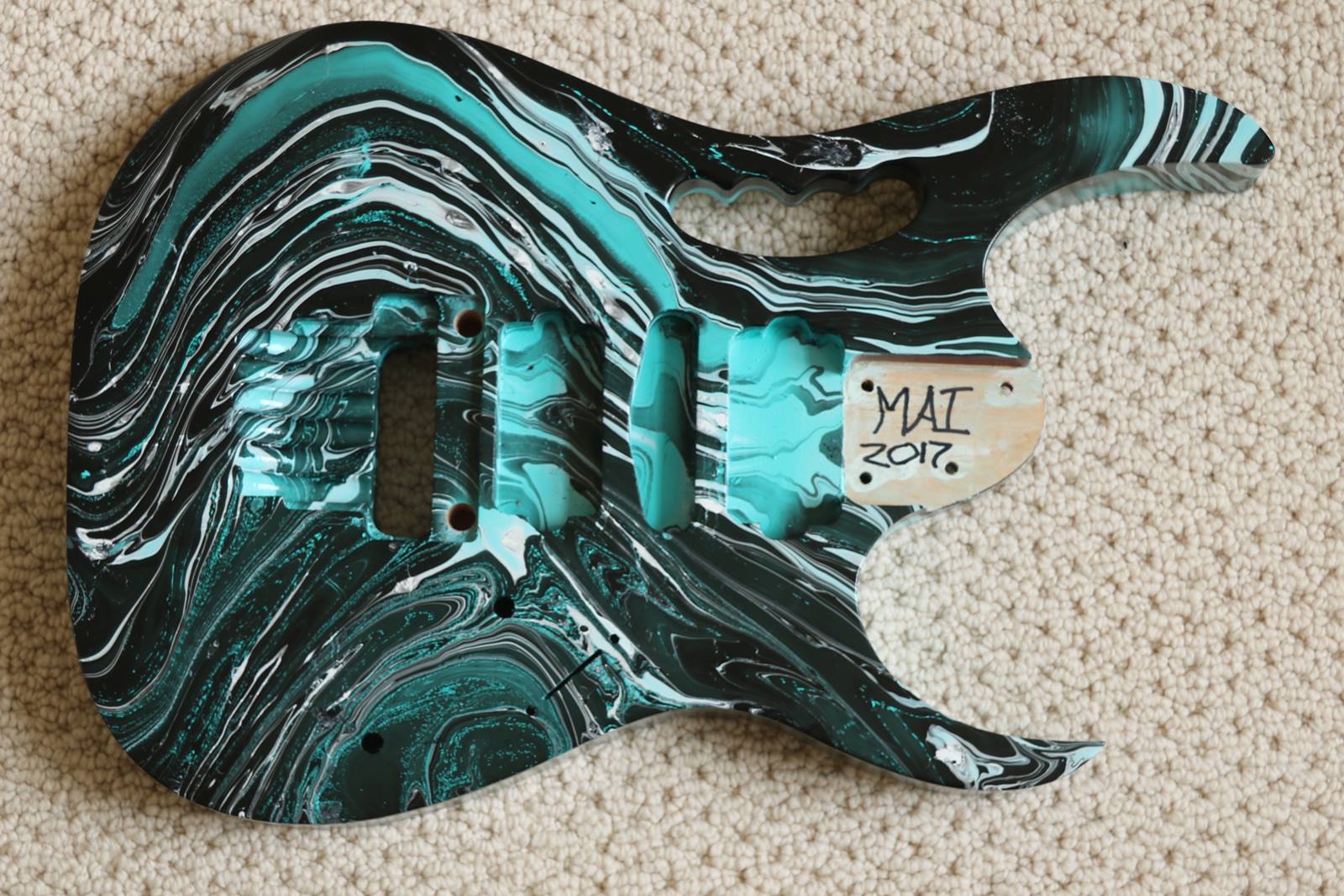 This one has a matching cool vine neck that is partially done.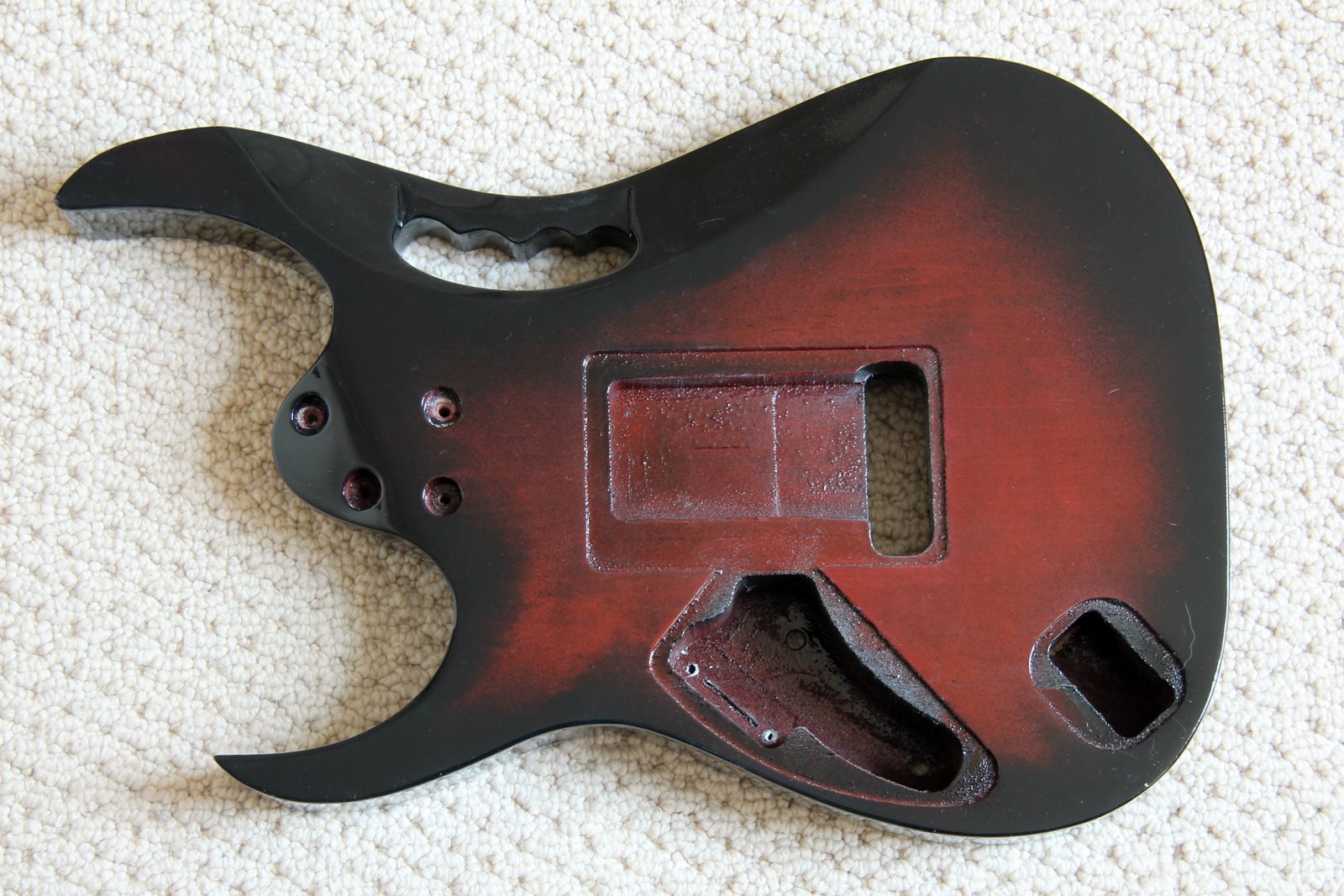 This one has a burl veneer glued on. The edges are not perfect.
This one is an Edge Z trem route. I started the clear. I have a trem I'd like to sell with it.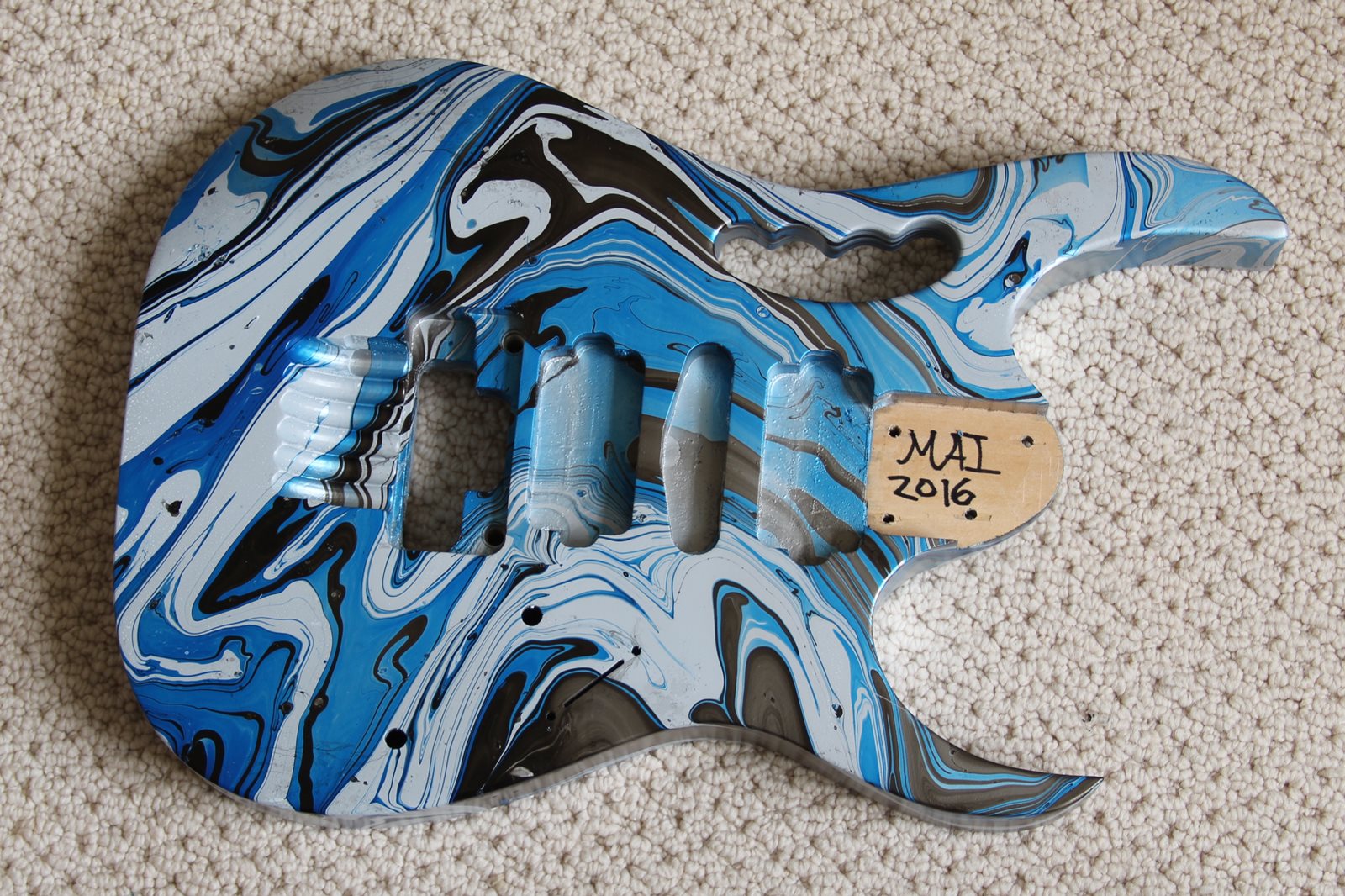 This one is a 7 string. I might have a donor guitar to make this one look elike a "warfare".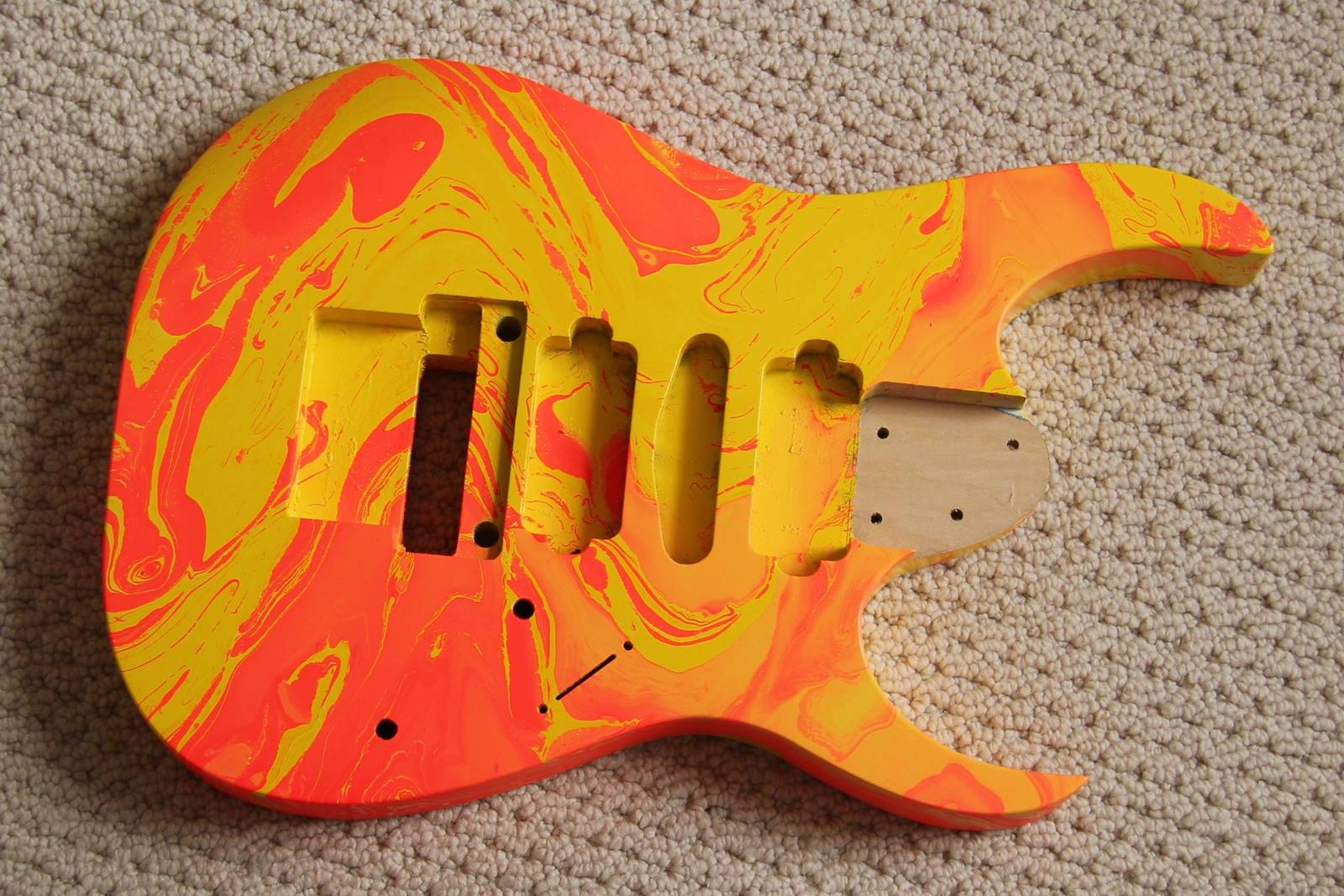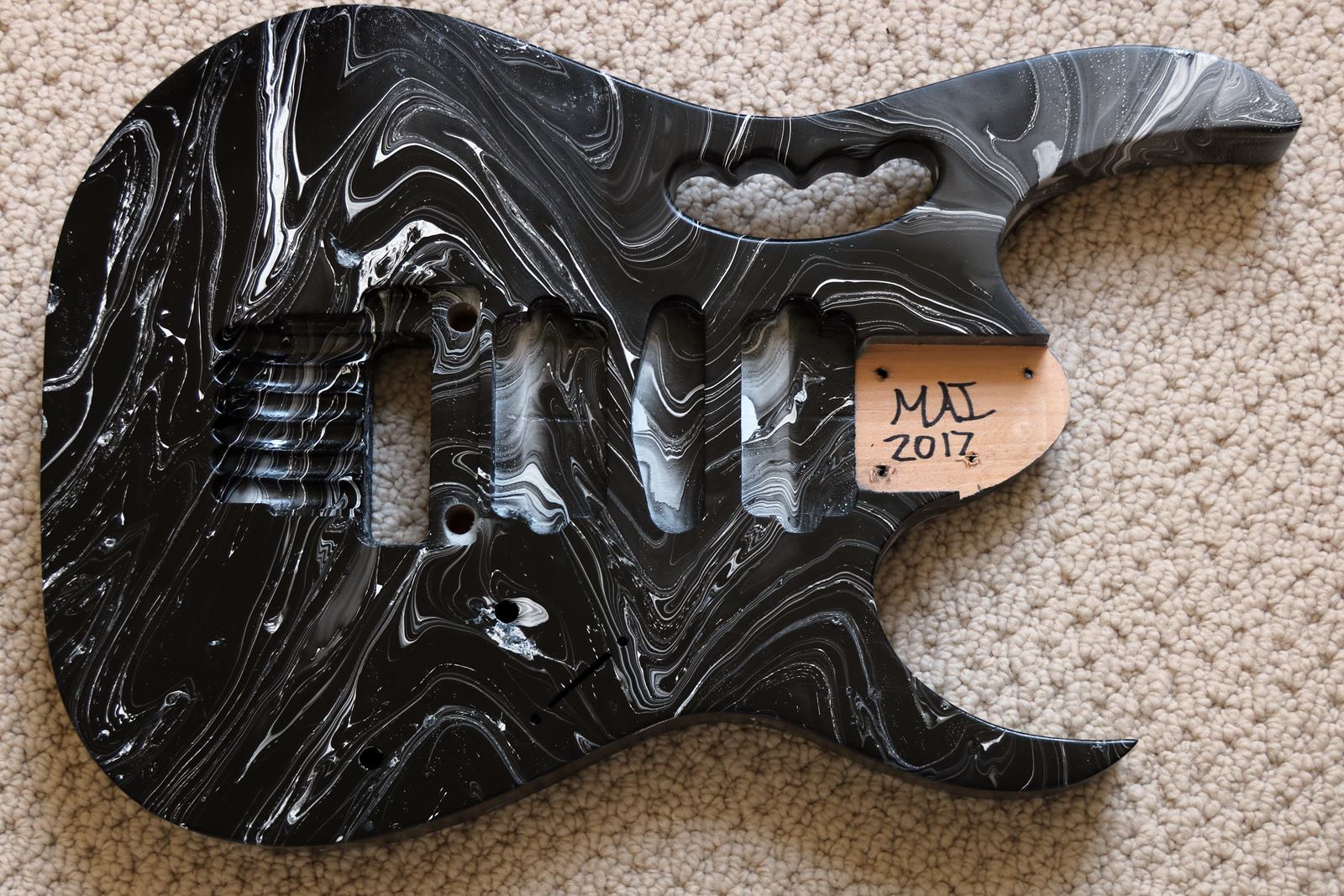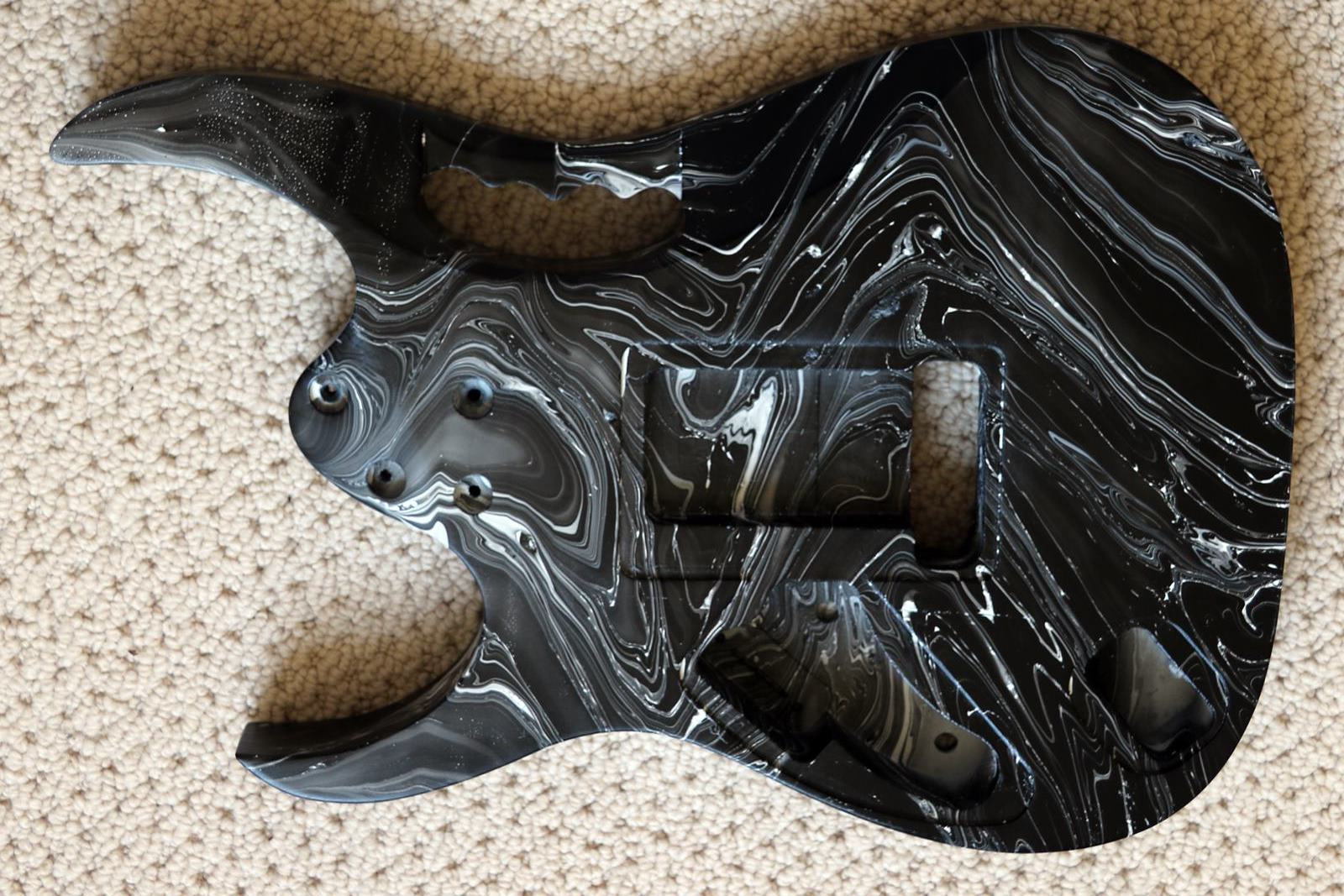 This one is a problem child. I cut the holes for the end of the pickups with the wrong size bit. So they are too big. This one should look good with a pickguard though. I can finish it that way. There will be two little fill holes in the back though.