Complete Swirl Painted Guitars for sale
I figured I would put some of the guitars I have done on the site. Some of these are my favorites in my collection, but if you want one, let's talk.
These are some more examples. Click on images to show larger image.
This is a Blue and Silver project. It has an Edge Zero.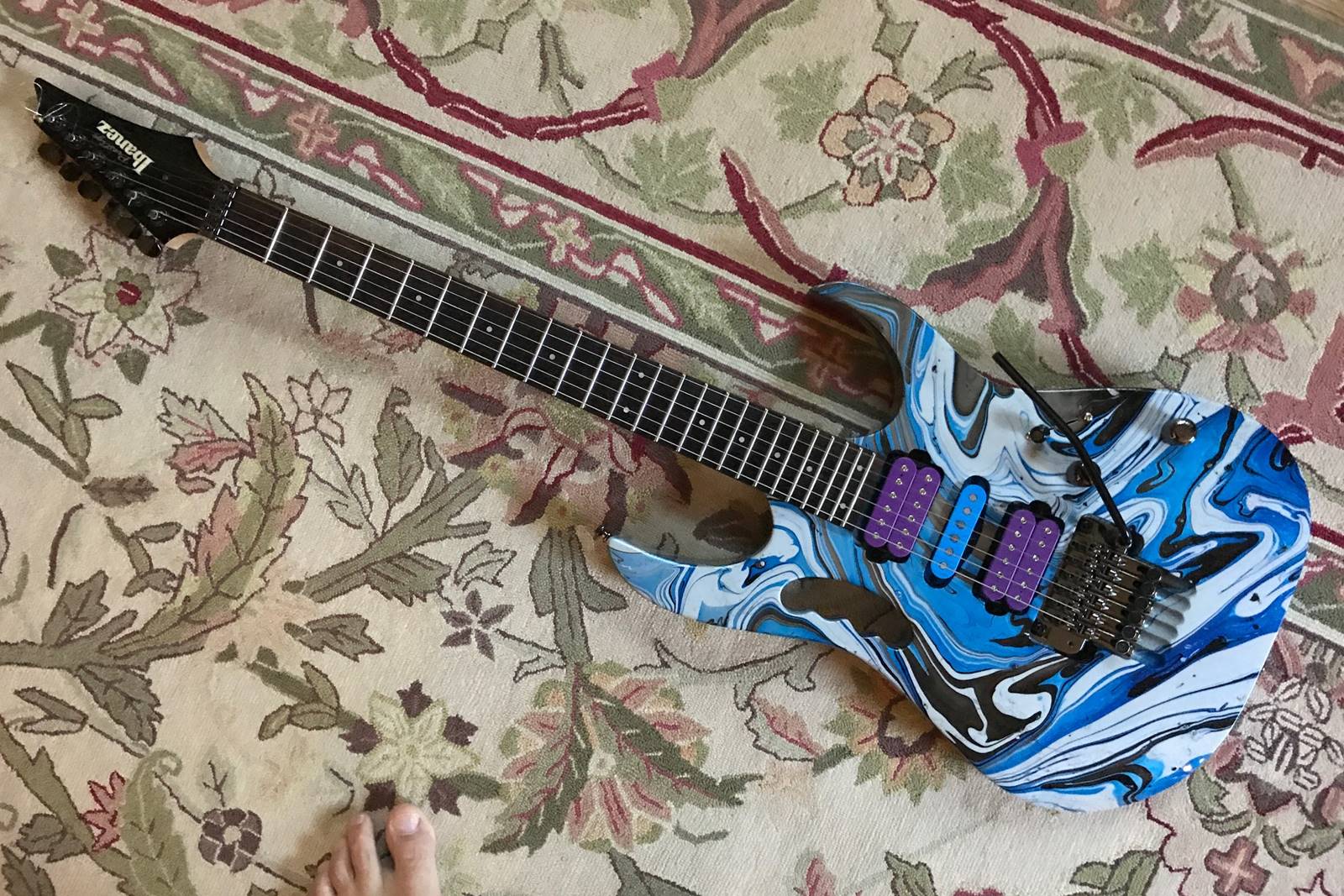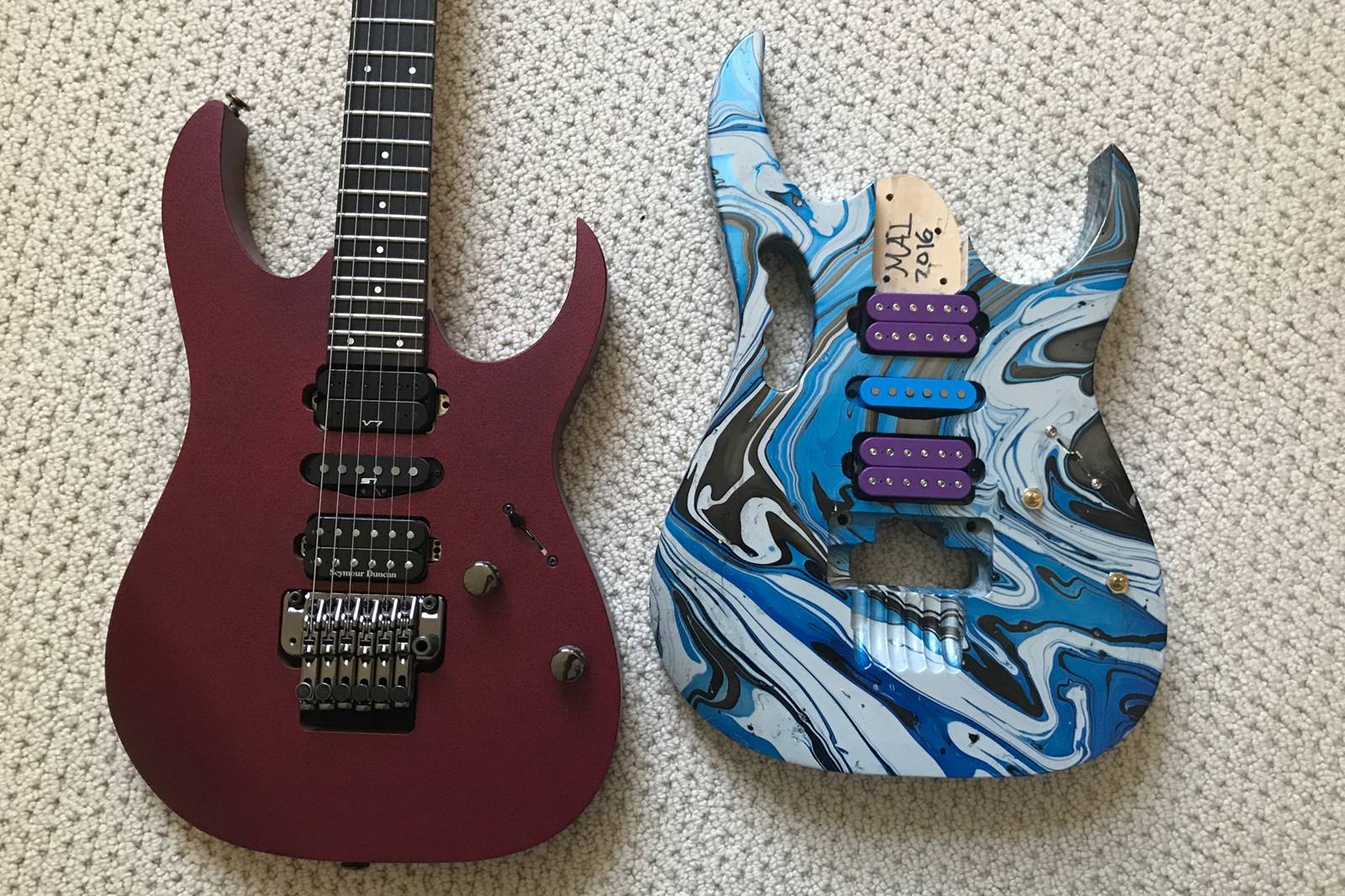 This purple multi color (PMC) one is a body I bought from Pearle. The trem is an original Ibanez Edge in Cosmo. The neck is a MIJ AANJ RG. The pickups are DiMarzio pickups.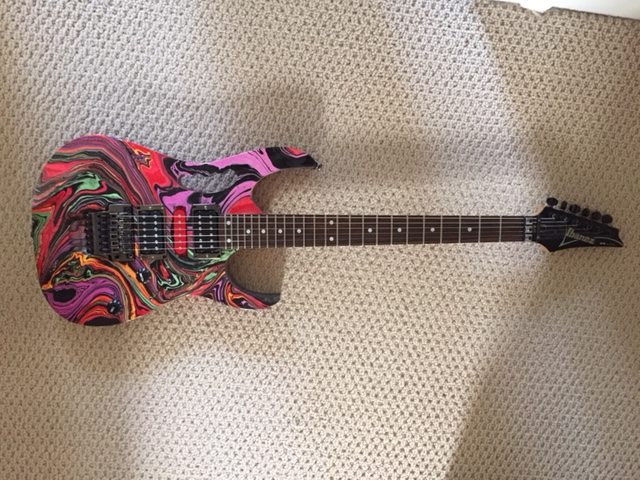 This "black Sun" has a nice look with some deep red streaks. it has the H-x-S configuration.
This is a classic GMC. I updated this project in 2018.
This is a BW, with a matching swirl painted headstock.
There are some pictures of projects various customers finished
here
.