Edge Zero project - looks like Passion & Warfare 25th Anniversary Silver/Blue
I have
another page
with projects that are started that we can finish for you. Check out this page with projects
ready for sale
.
This one has an
Ibanez Edge Zero
tremolo and Dimarzio pickups. This is from a donor Ibanez Prestige RG1570Z. Looks like a 2001 model.
The pickups are both Dimarzios. The bridge pickup is an Evolution EVO2
DP215
. The neck pickup is a Breed
DP165
. The middle pickup is a DiMarzio Evolution ISCV2BKU. This one has a 5-way switch with split coils in 2/4 - like the JEMs. It has CTS pots. It has a Sprague Orange Drop .047 cap for the tone. The wiring is solid and is super quite, even with an agressive patch.
The neck is a factory Ibanez Team J. Craft Prestige.
Click an image for a larger version.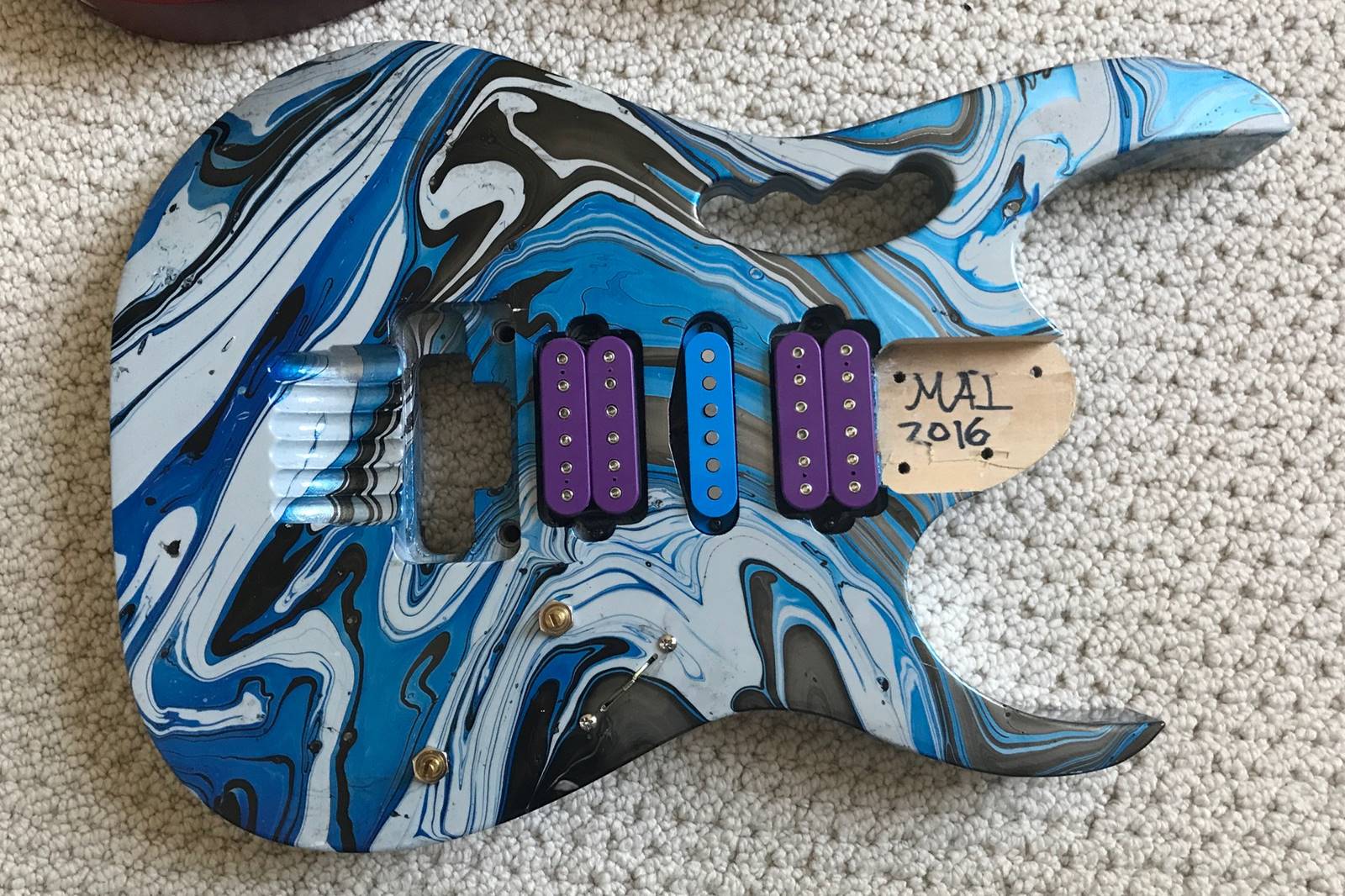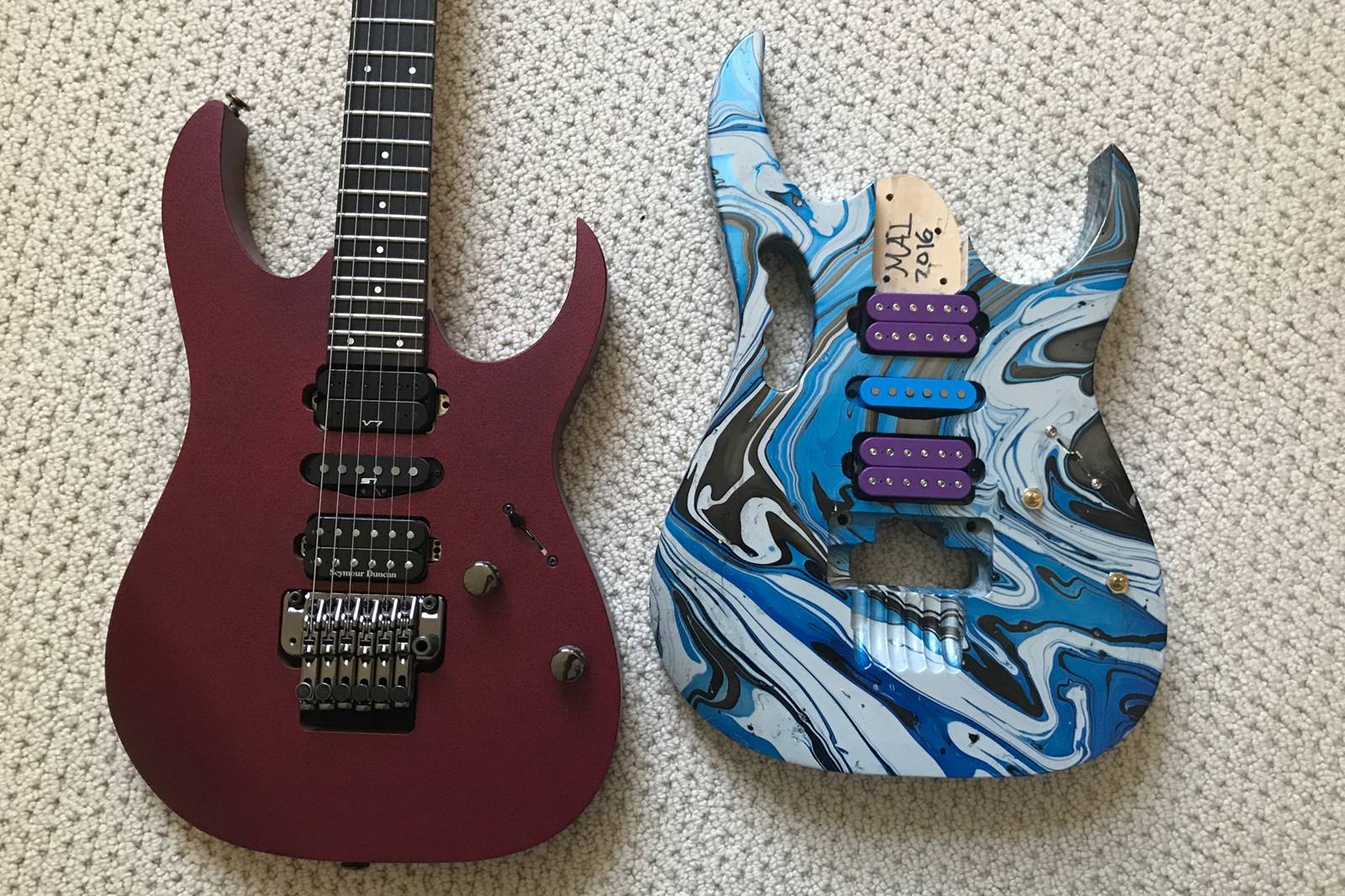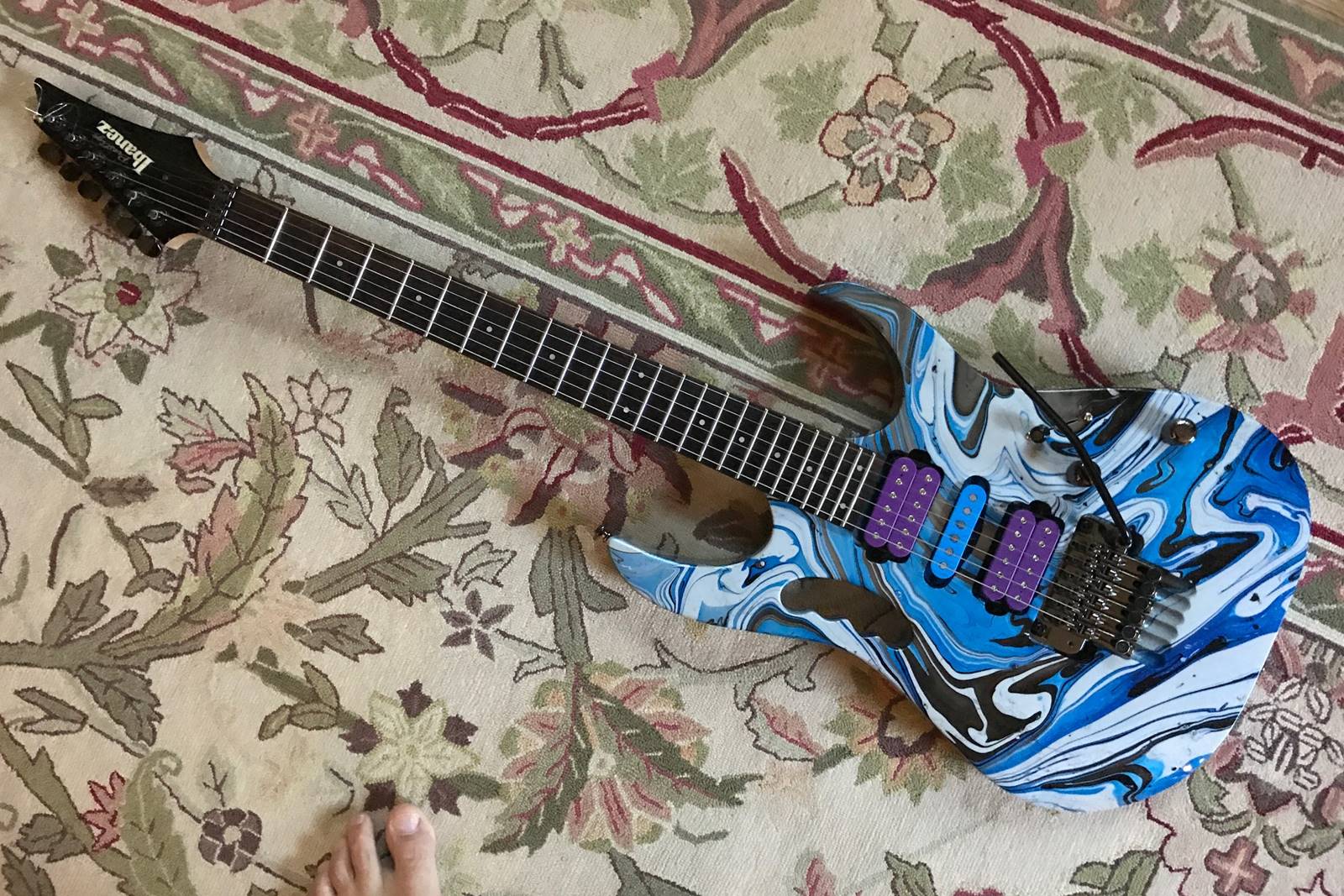 I get some questions about the edge zero and ZR trems. Here are some pictures of the back of this one. This is an edge zero route.