Silver Pyramid Project
I have
another page
with projects that are started that we can finish for you. Check out this page with projects
ready for sale
.
This one has an
Ibanez Edge
tremolo and Dimarzio pickups. The neck is from Pearle. I had it custom made to have a silver color that matches the pickups.
The pickups are both Dimarzios. PAF Pros with a chrome top. This is real metal - custom ordered.
DP151
. The neck pickup is an Evolution
ICSV2
. This one has a 5-way switch with split coils in 2/4 - like the JEMs. It has CTS pots. It has a Sprague Orange Drop .047 cap for the tone. The wiring is solid and is super quite, even with an aggressive patch.
I showed some older pics during the build. I think I'm going to swap out the middle pickup to have something with more silver. Click an image for a larger version.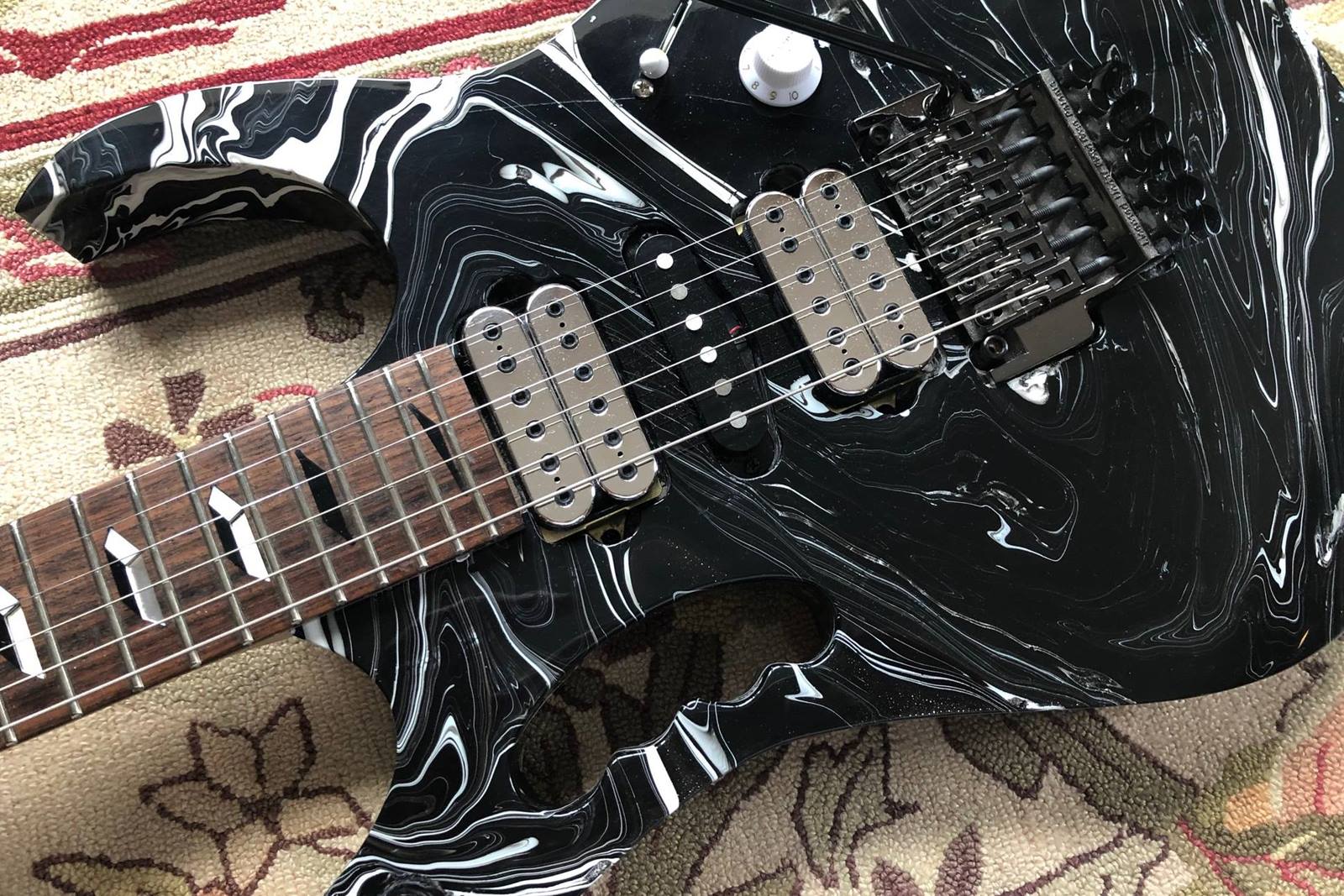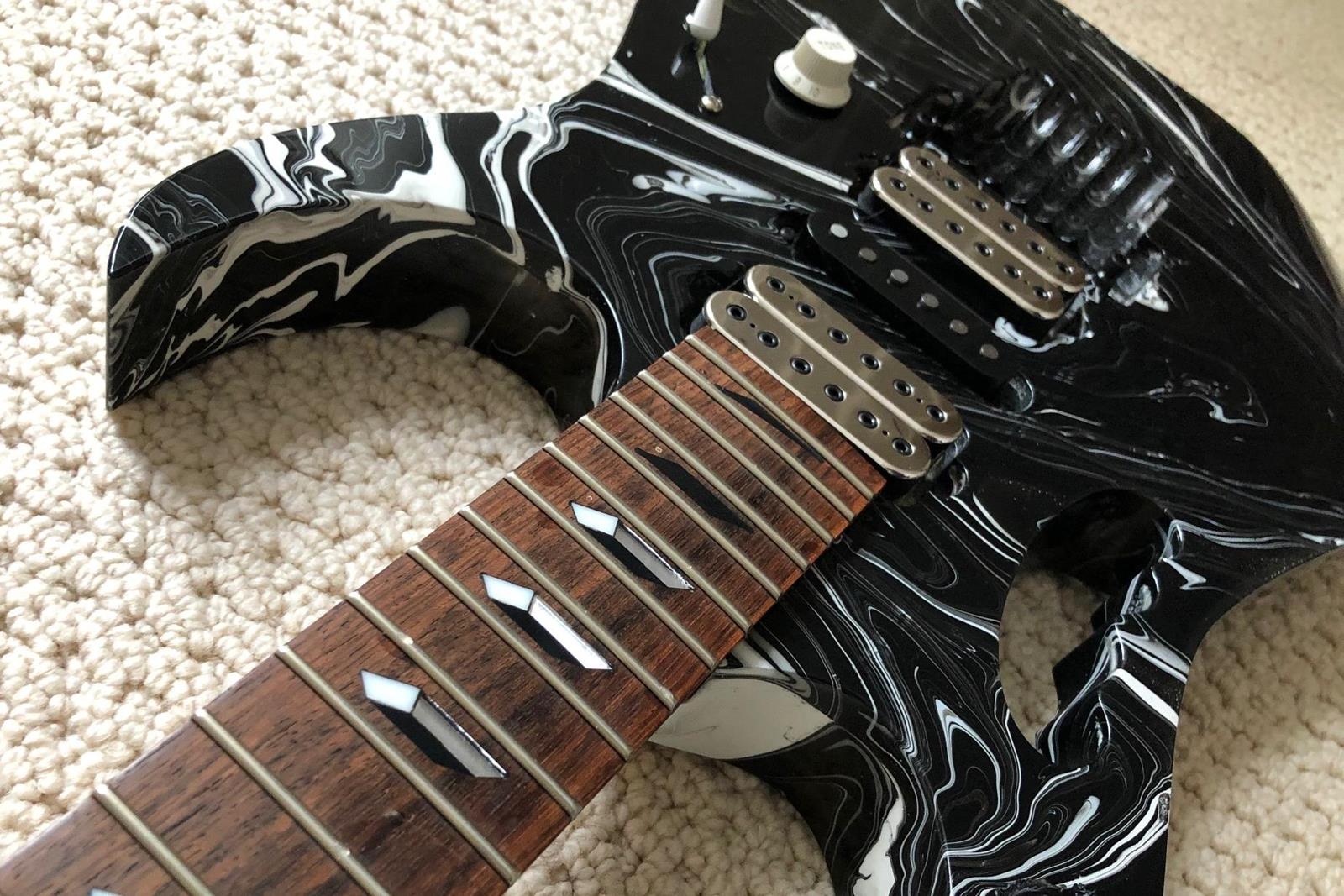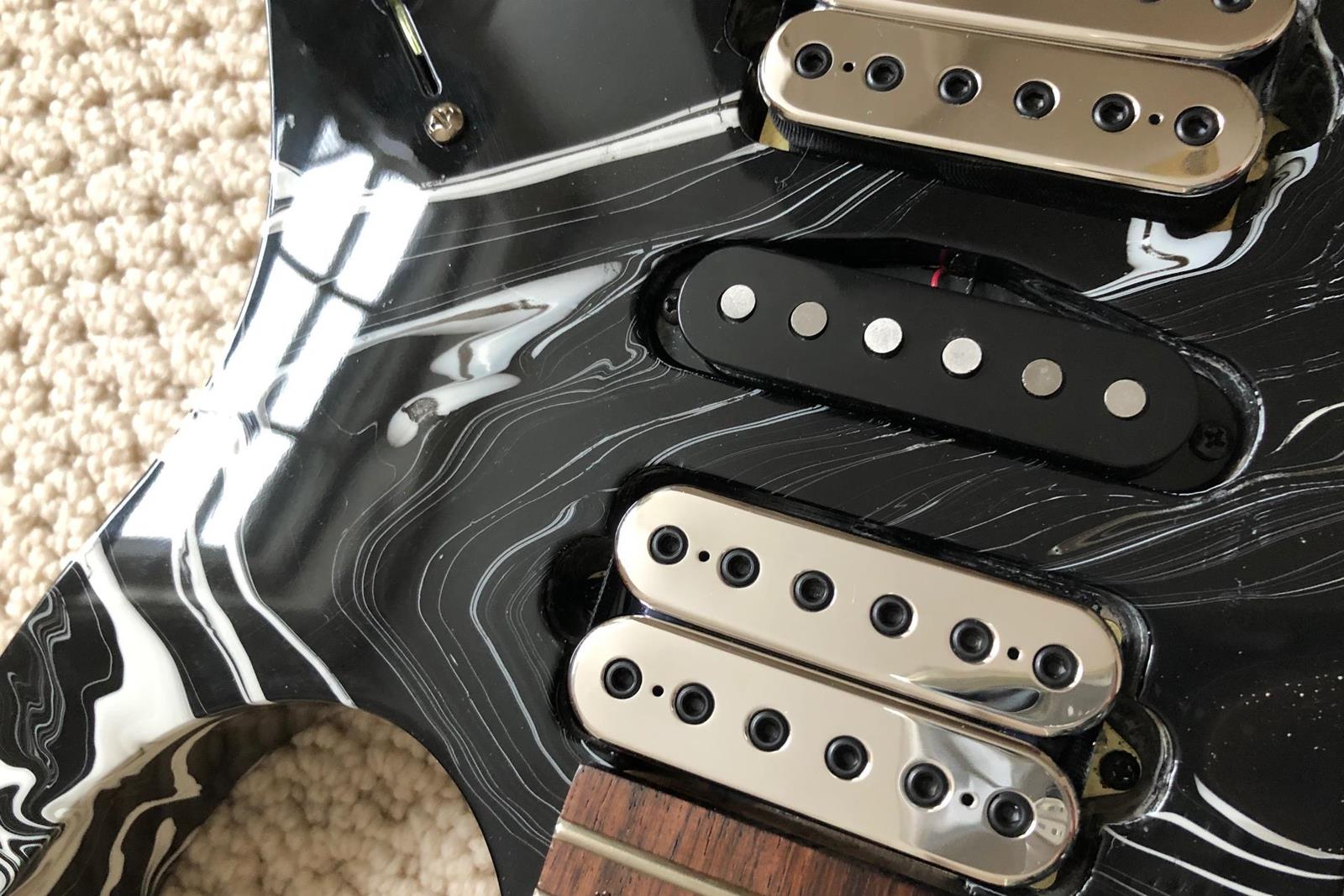 Here are some pics with the final silver middle pickup.