GMC Project
I have
another page
with projects that are started that we can finish for you. Check out this page with projects
ready for sale
.
This one is like the
Ibanez JEM77
Green Multi Color (GMC) - or just GMC. The body started out from Pearle. Then we did the clear and put it together. It has an
Ibanez Edge
tremolo and
Dimarzio pickups
. The neck is from a factory
Ibanez Prestige
.
This one sold in March 2017. I'm glad it has a new home!
Click an image for a larger version.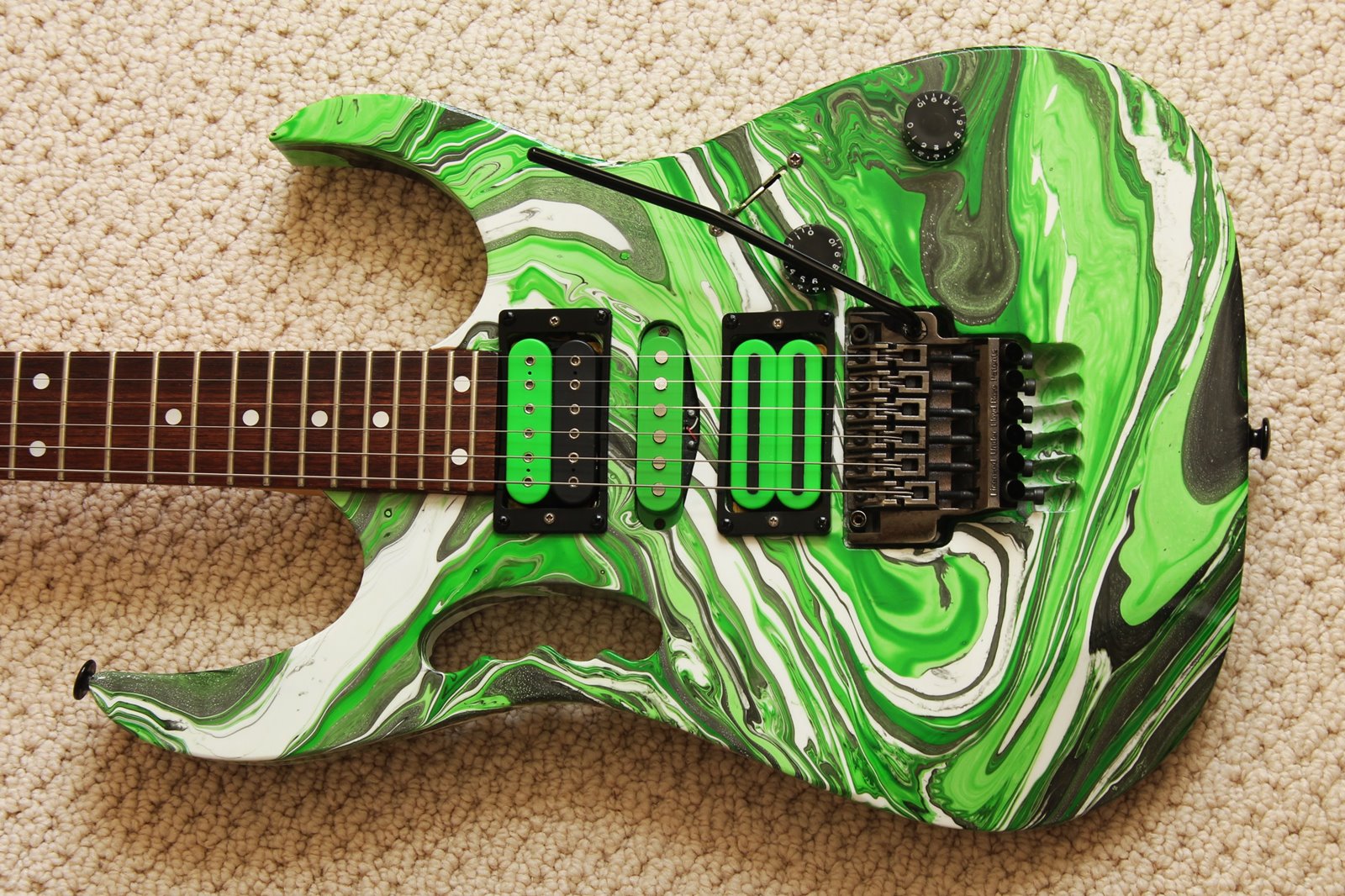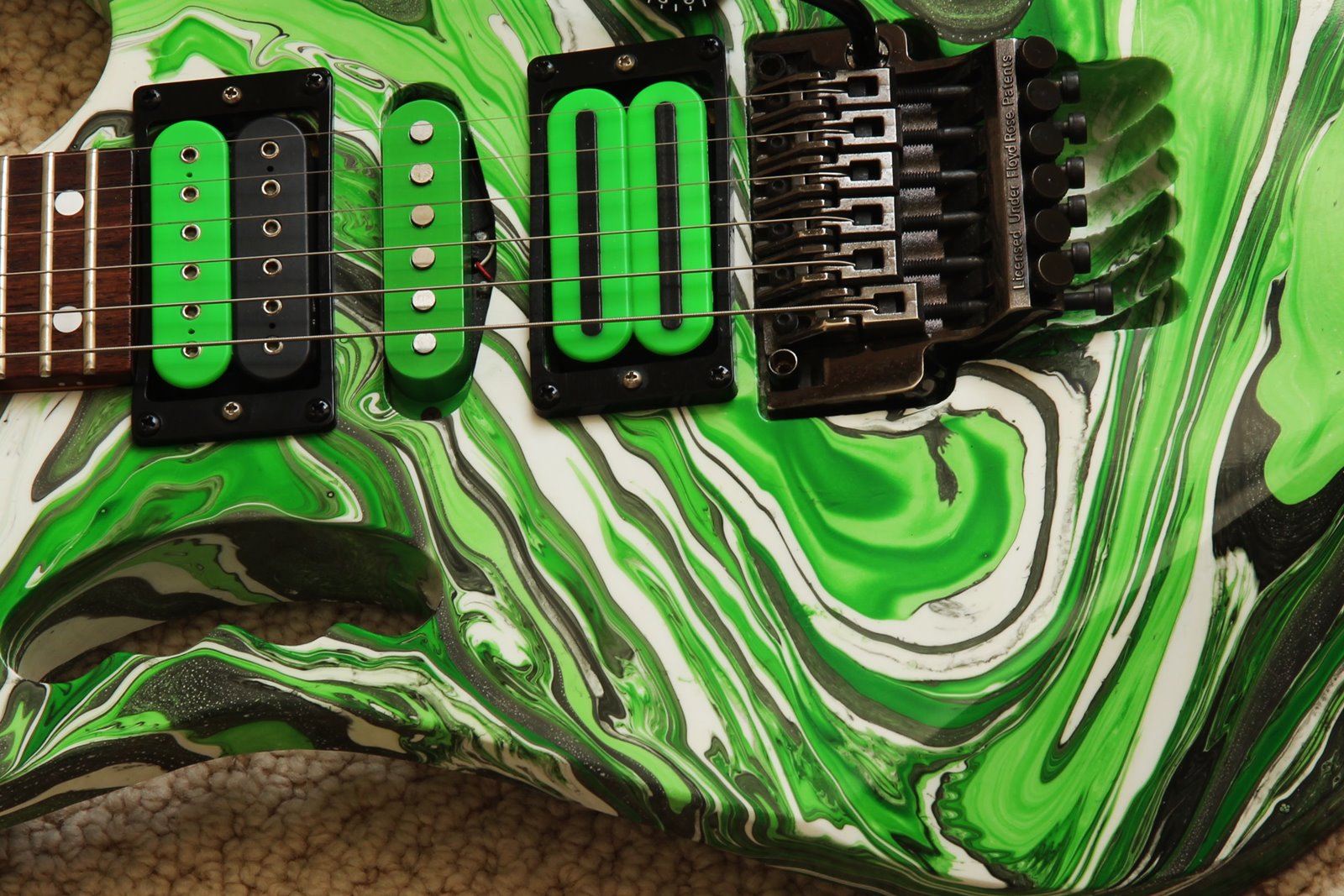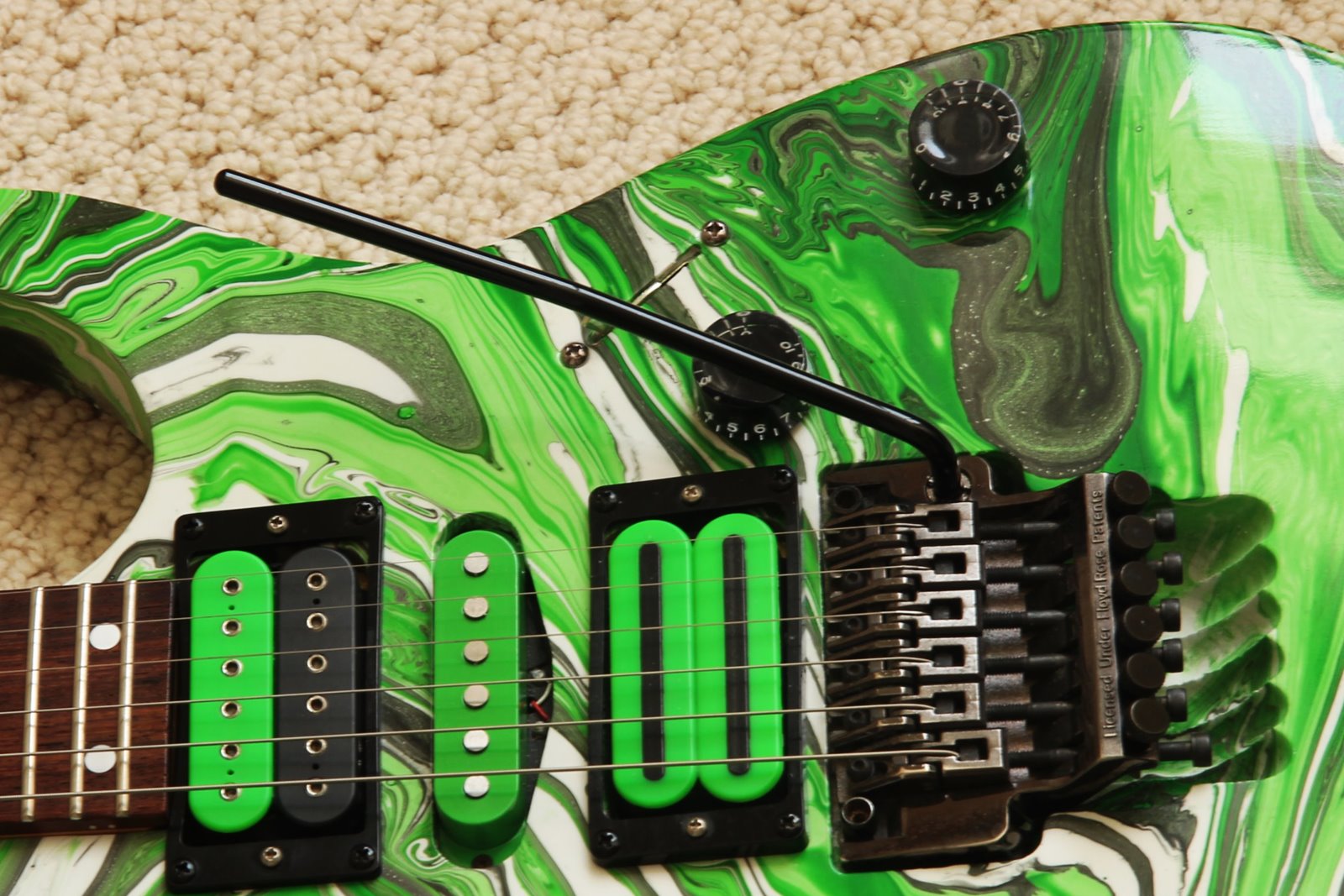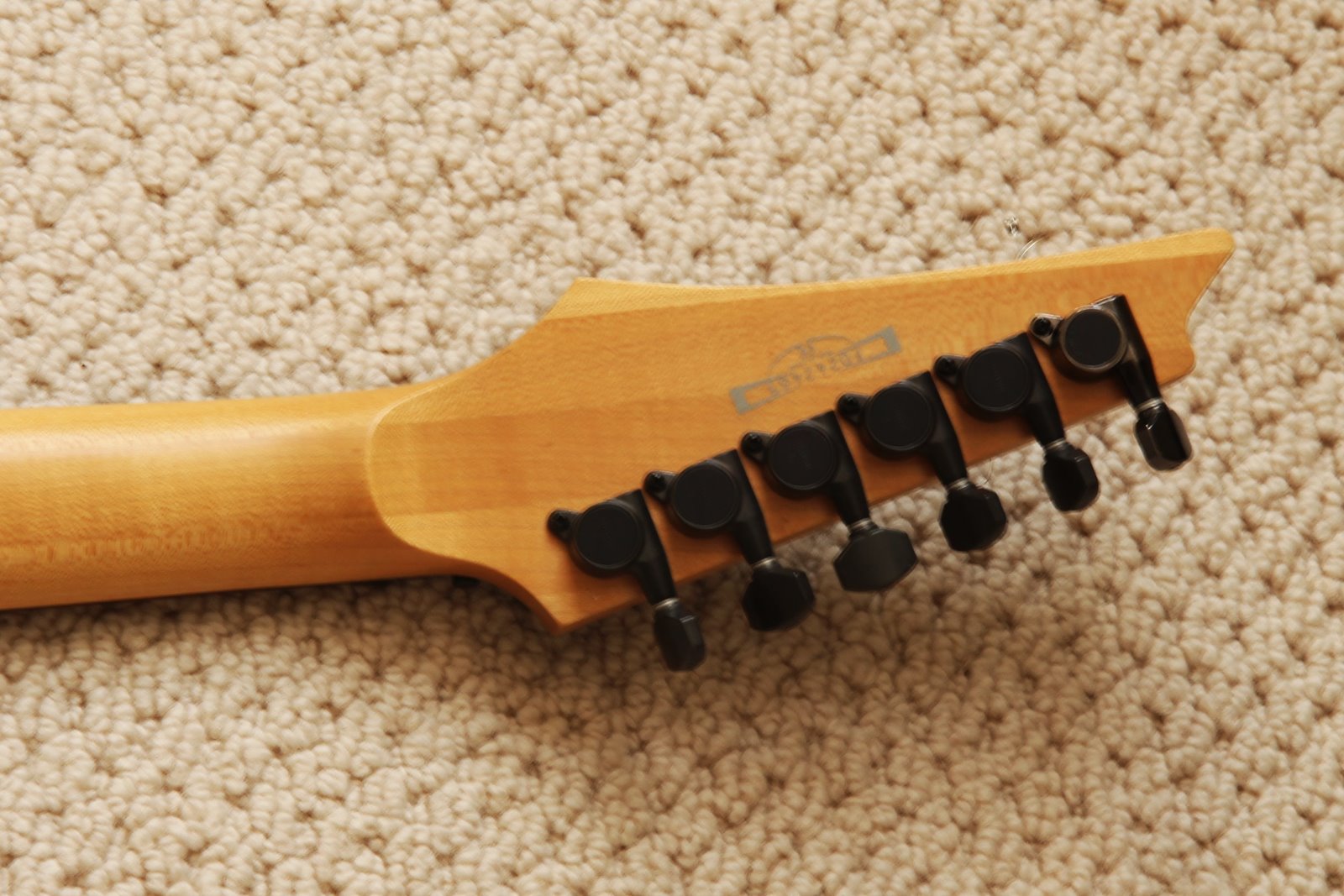 I took a few shots after replacign the switch tip and tone/volume with white parts.