Mai-Shop
I have a
page
with projects that are started that we can finish for you. Check out this page with projects
ready for sale
.
These are some pictures of the shop. I'm not the cleanest worker, but I seem to always have something going on. Click on images to show larger image.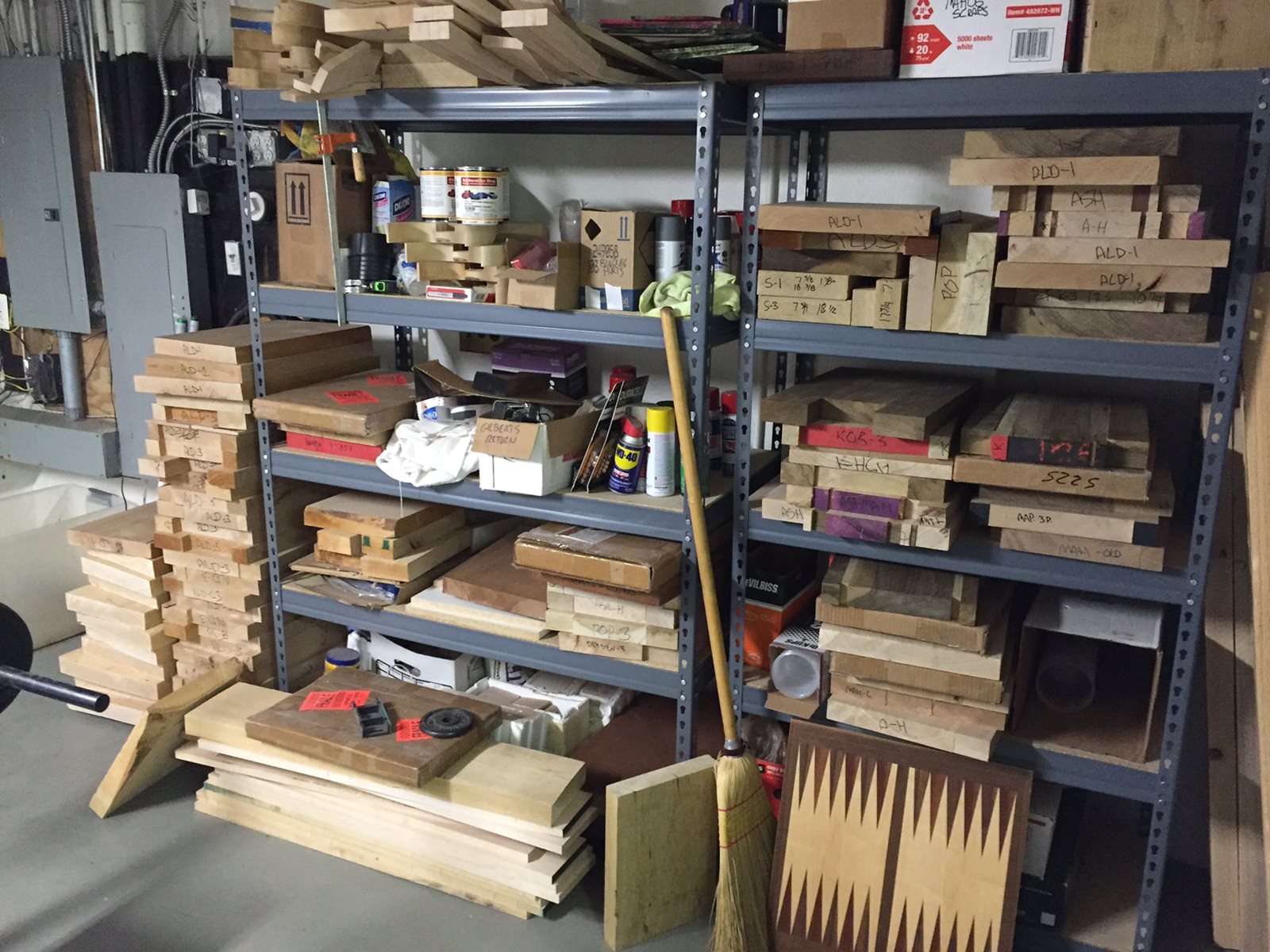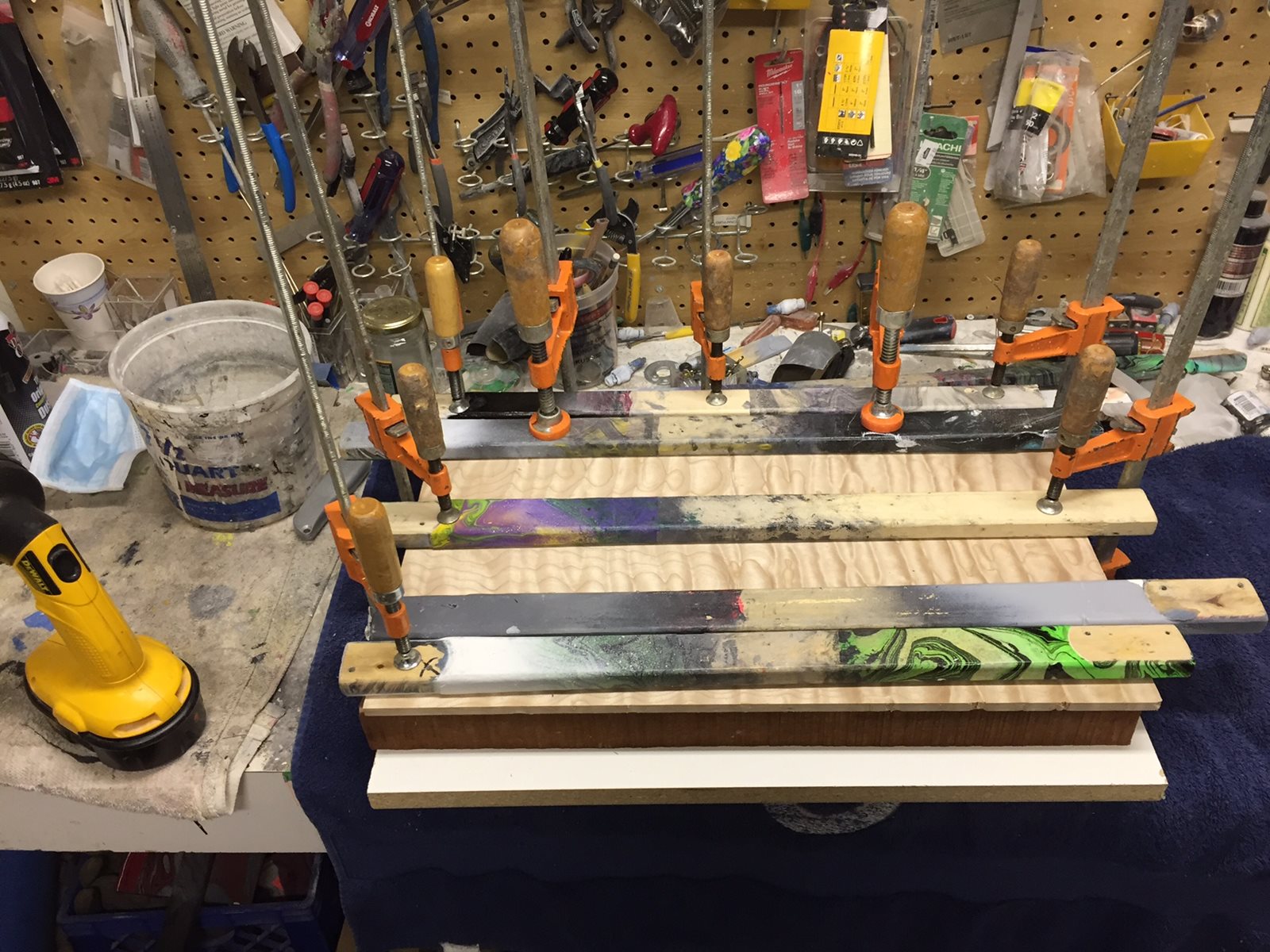 This is the
new planner
added in 2014. This guy let's us do
cool tops
. The spiral cutting head really cuts cleanly.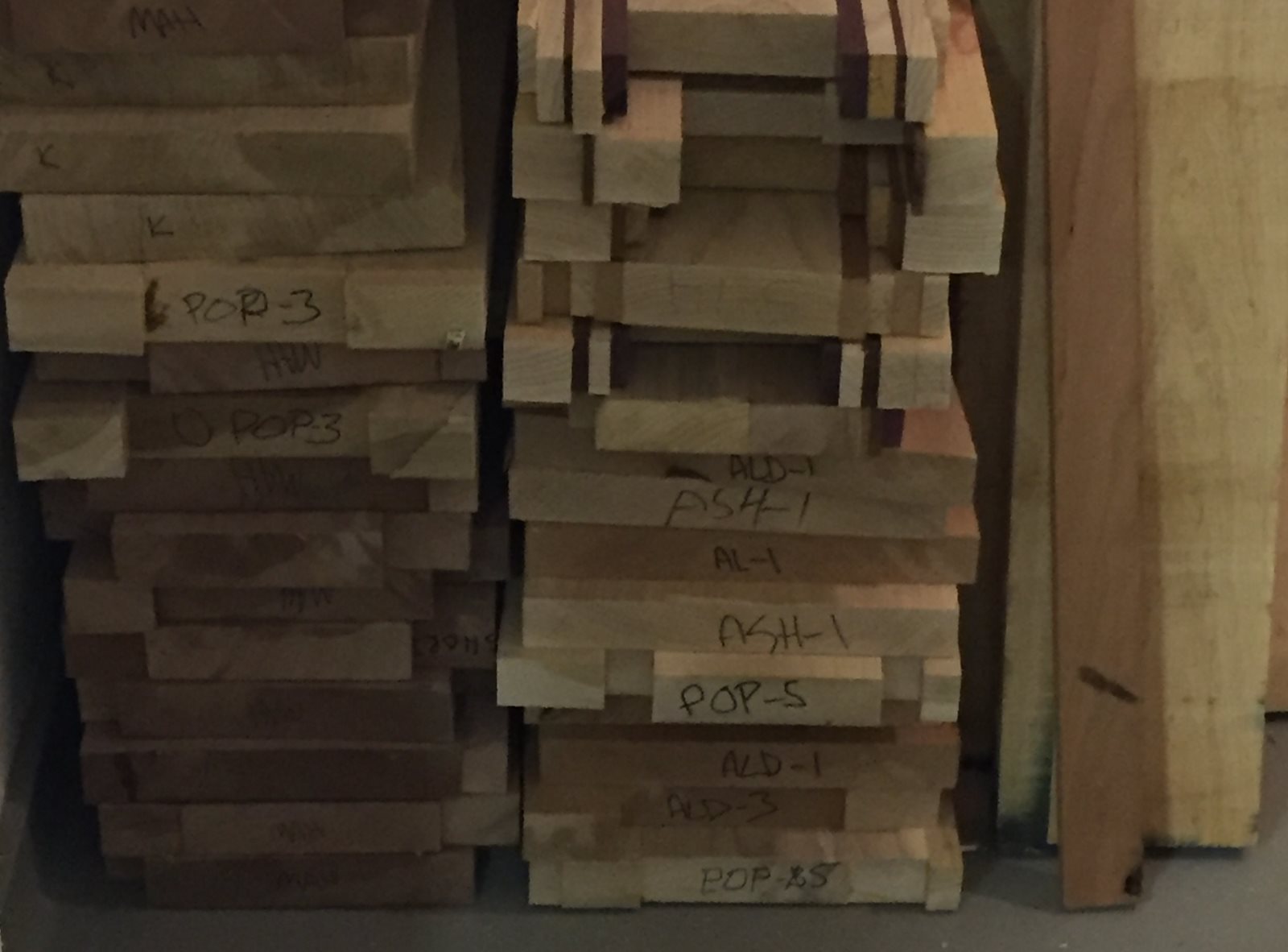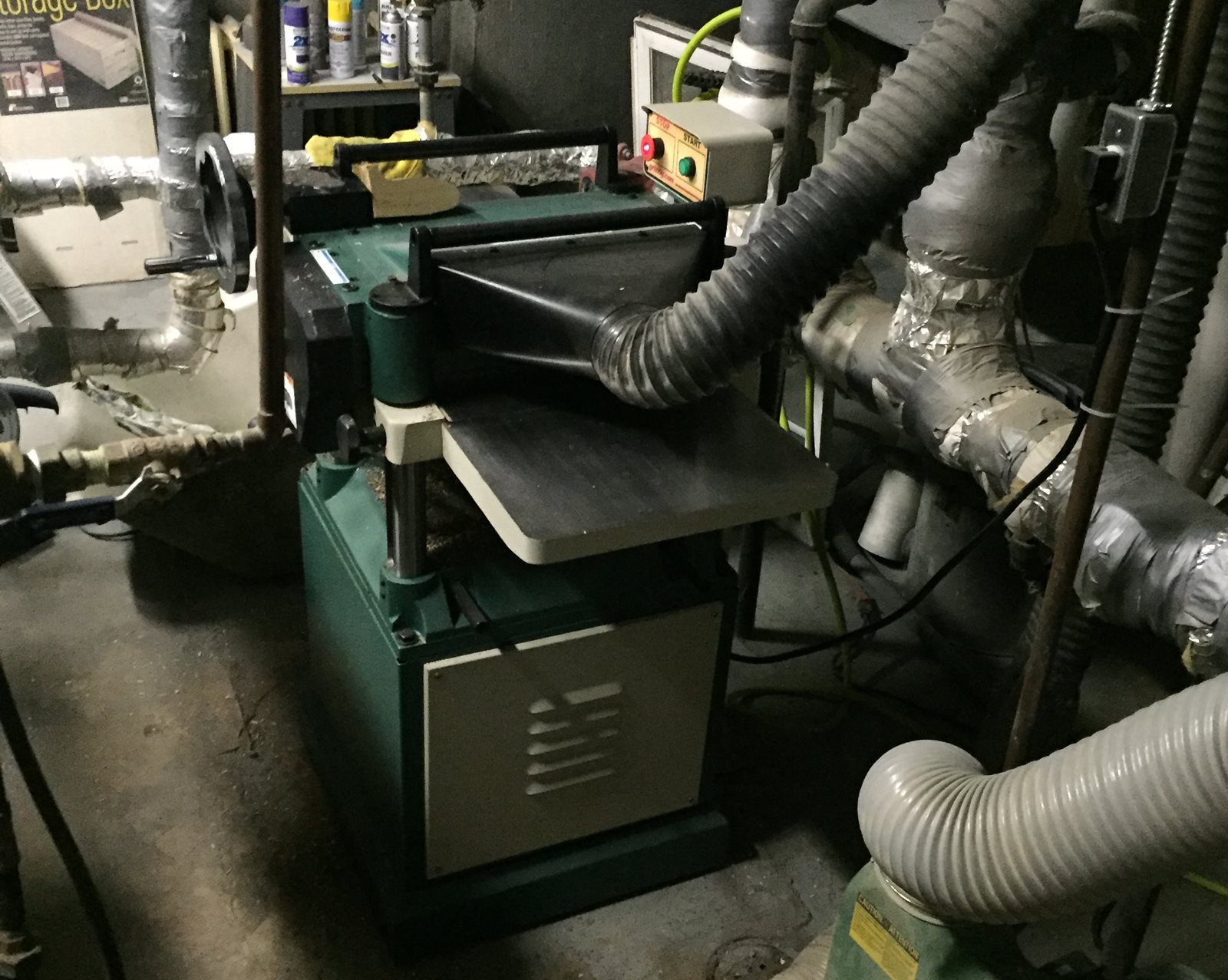 The one on the left is the CNC machine.
I had to do a repair on the blower in the spray booth in 2016. Thanks to Matt for the help on this!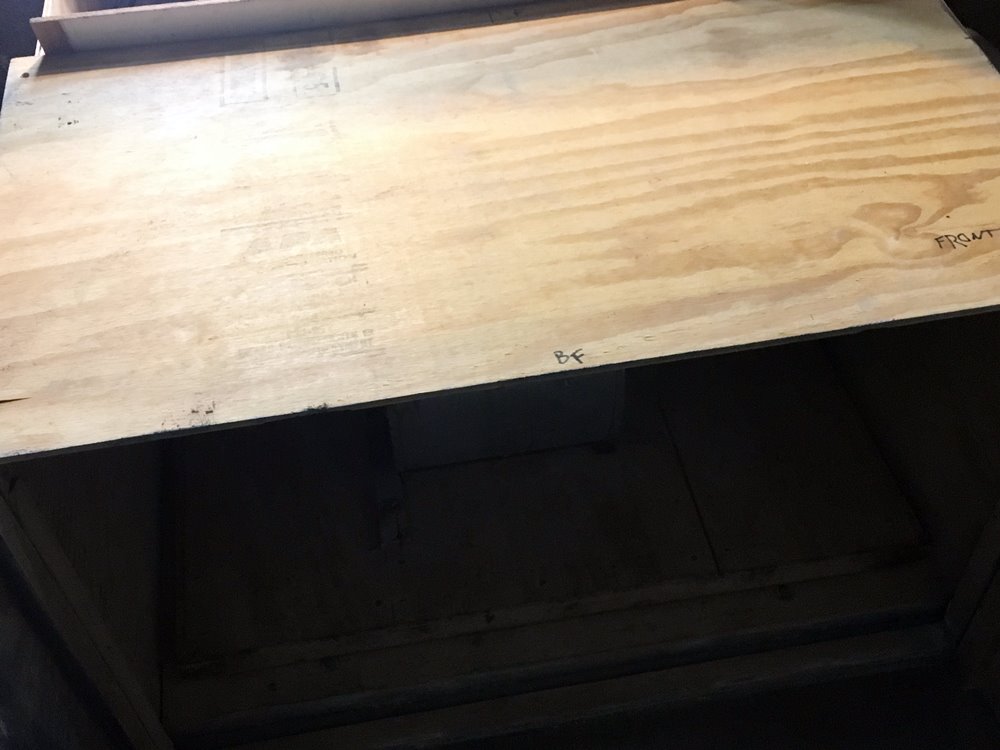 The paint can rack is a bit of ergo work. Less bending!